Invoices are always visible in the Portal. Log into the Portal and go to Shop -> Invoices.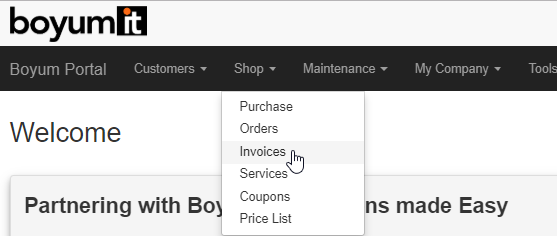 You are transferred to the page where you can see all orders. 

To the right under Total and Status, you will also see the "Download" icon for each order. Press "Download" and the invoice will open as a PDF-file.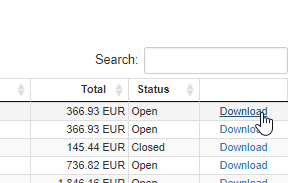 If you have placed an order in the Portal and want the licenses released immediately, you can always settle payment here as well This you do under Shop -> Orders by selecting "Pay now" from the menu to the right! This is how to settle an invoice.