Maintenance is paid for perpetual licenses only and is paid by entering the Boyum Portal > Maintenance > Renew Maintenance. The invoice is created by checking out the selected customers.
Maintenance is paid by the partner to Boyum IT Solutions. The partner is responsible for charging maintenance to each of their customers. Only by creating the invoice in the Boyum Portal, we will be able to accept your payment and release the licenses for maintenance.
! Before renewing, please make sure that all outstanding orders are settled as it is not possible to place the order for maintenance for a customer with a pending order. Also, it's not possible to order additional users for an existing license until maintenance for this license has been paid.
When?
Maintenance renewal takes place from the 1-31st of January each year. Please note that this must be done by 12 pm CET.
You can renew your customers' maintenance throughout the entire current year in the Boyum Portal under the menu Maintenance > Renew Maintenance, but please note that a reinstatement fee will apply if renewing maintenance later than the 31st of January. The Boyum Portal will automatically add the fee.
You find further information here: Software Maintenance Renewal FAQ.
How?
Simply click the customers for whom you want to renew maintenance and click Check Out. You can add as many customers to the invoice as you prefer or check them out separately. The maintenance for the respective licenses will be released when payment for the order has been received.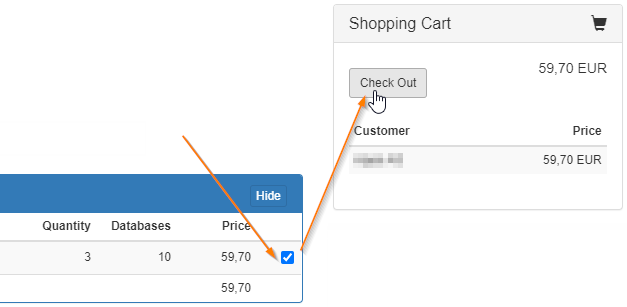 After checking out, you are transferred to the payment site and can select your payment type. Click Confirm and the order confirmation is created. You will receive the invoice within half an hour.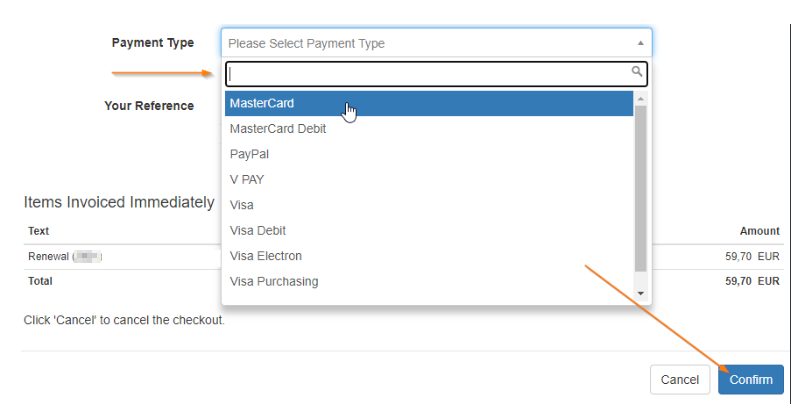 Can I see a forecast for next year?
Yes, to see the pricing for your customers' maintenance for the next year, please log into the Boyum Portal and click Maintenance 2024 in the menu.

The amounts reflect your customer's maintenance for the upcoming year. Of course, the maintenance prices are subject to changes if additional users are purchased before the year-end. You can download an Excel list to get a forecast.

If you haven't got access to the Boyum Portal, please ask an admin to give you access (click here to see how grant access to a colleague) or text sales@boyum-it.com.