You can give your colleagues access to the portal either as an admin user with the same rights as you (including the right to create new portal users) or as a co-admin user. Co-admin users cannot create other portal users and their access can be restricted to selected customers.
Admin user: You select "Portal users" in the menu and click "Create new Admin". When creating an admin user, you only need to specify a username and an email. Click "create".
Co-admin user: "Create new co-admin". When creating a co-admin, you specify username and email. You can also select which customers the co-admin has access to.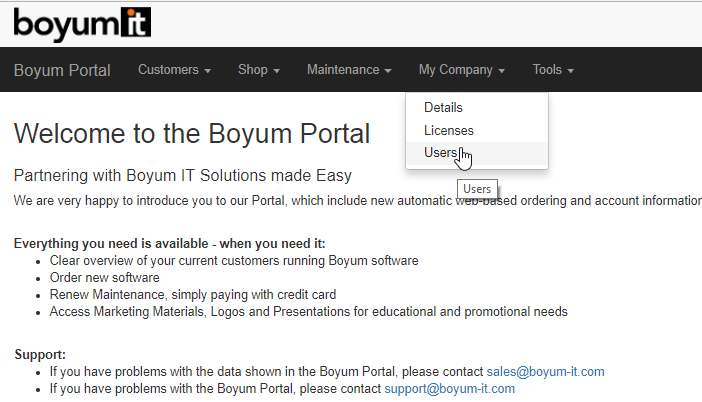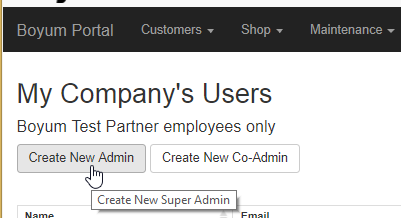 Further options:
When browsing the list of portal users you have the options to edit, delete or send new password for the users: