- Log into the Boyum Portal.
- Go to "Customers" - use "Quick Search" and search for the company name.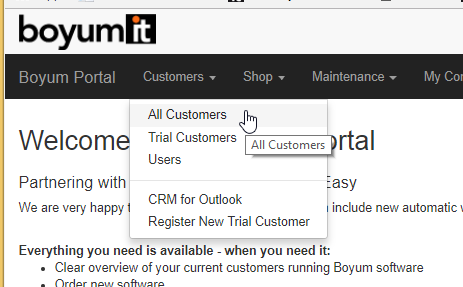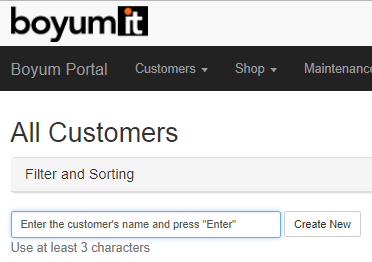 - Go to the customer's profile and click "Edit customer":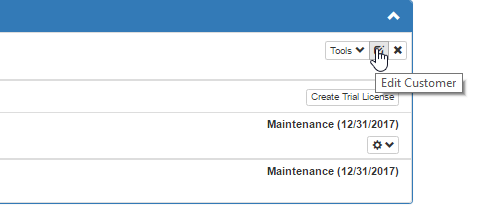 Under "Master Data" you can edit the information of the customer.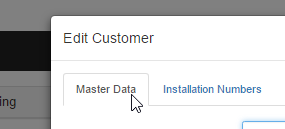 In regards to installation numbers (next menu point), please note that partners cannot manage existing valid SAP B1 installation numbers, only change from invalid numbers to a valid SAP B1 installation number!
Read more about invalid installation (e.g. placeholder dummy-numbers) numbers here.