If you don't have credentials to our Help Center yet, you can create a new account from the "Sign in" link on the upper-right part of the site.
After the login screen pops up, click the "Sign up" -link.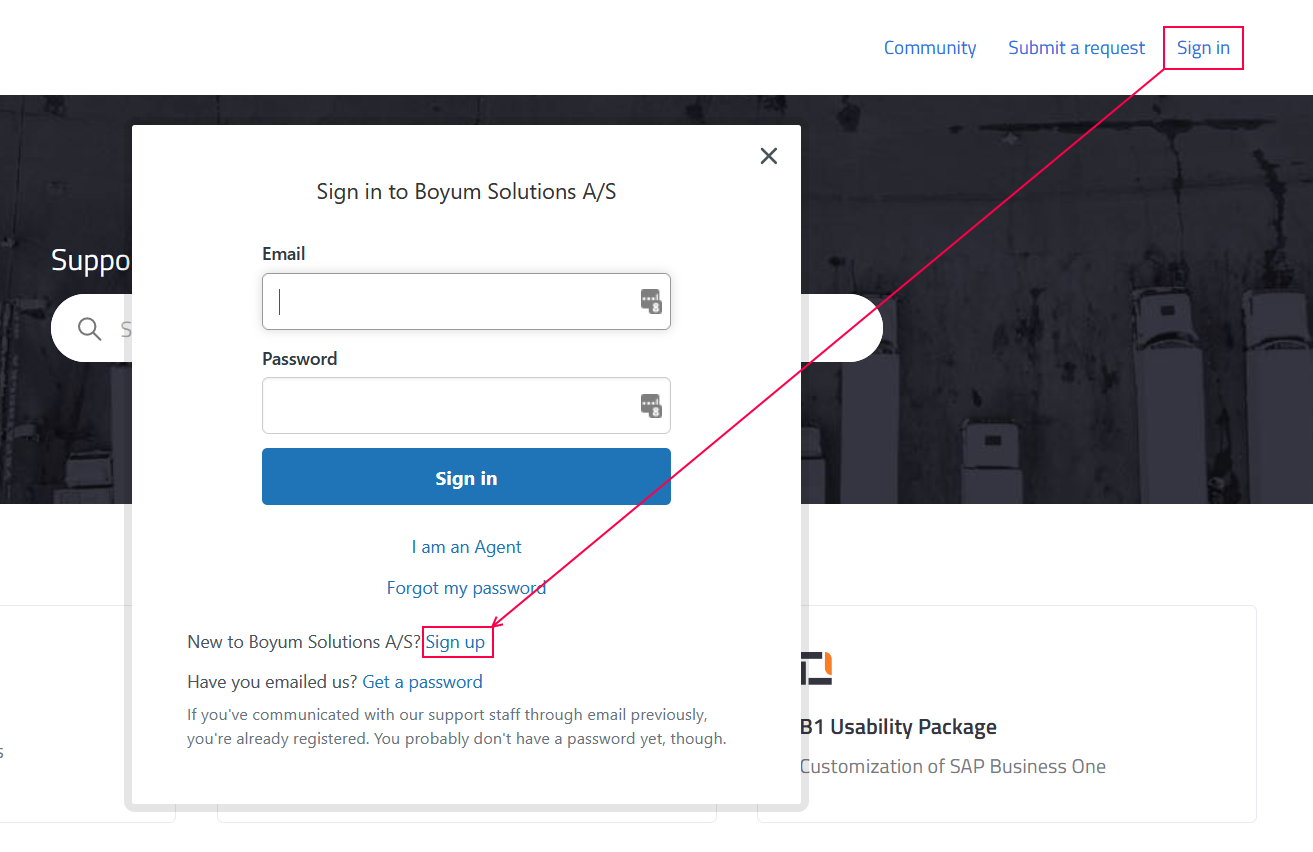 When creating a new account, please use your real name and your business e-mail address. Due to security issues, Yahoo, Hotmail, Gmail, etc. addresses will not be able to submit tickets to our support.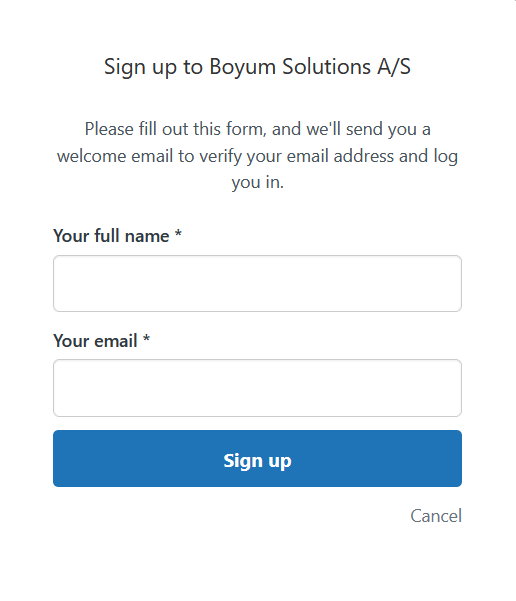 After signing up, you should receive a welcome e-mail shortly.