Hi All
In SAP Business One 10 FP2011, SAP has introduced a new Add-on Security feature for Lightweight Add-ons. The feature is described here: https://launchpad.support.sap.com/#/notes/2979022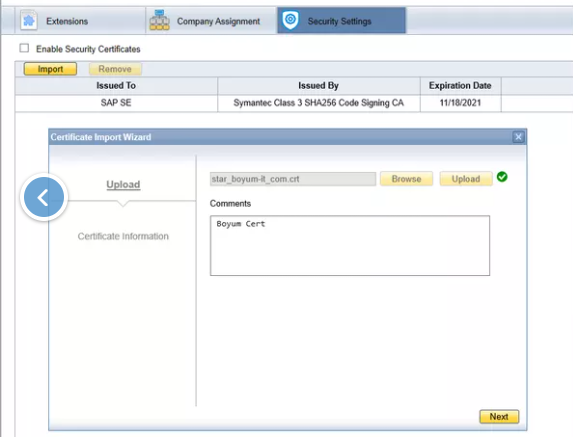 The following Boyum Add-ons support the new feature:
B1 Usability Package
B1 iPayment
The feature is off by default, but if you wish to turn it on you will need the Boyum Code Signing certificate attached to this article.
All you need to do is turn on the feature and upload the certificate (No add-on changes needed).
FAQ
Q: Do you recommend turning on this feature?
A: We as such have no opinion of this (we have code-signing on regardless) but if you do remember that all you add-ons need to support it.
Q: What happens if I turn on this feature but do not import the certificate?
A: You get the following error trying to start the add-on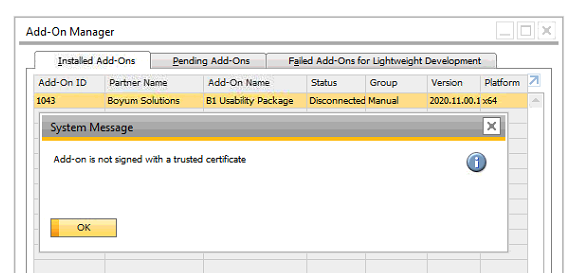 Q: Can I turn on something similar to the regular installer and/or the Server Components?
A: No, It is only supported by LW Installers.