It is very easy to self-register into the E-learning Hub and here is the complete step by step procedure to do it:
1. Go to https://learning.boyum-it.com
2. Click in "Register"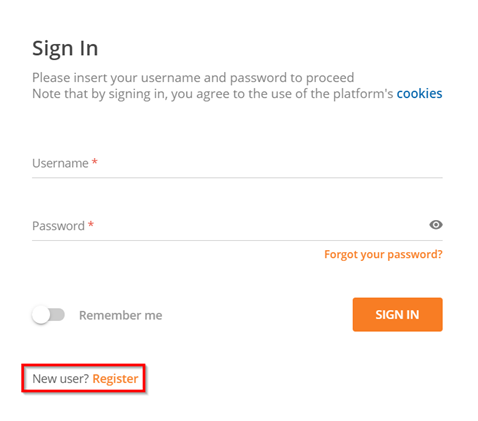 3. Fill out the form with your information for steps: 1/2 and 2/2.
IMPORTANT: If you are a partner, please write "PARTNER" in the BRANCH CODE field. For end customers, please write "END_CUSTOMER".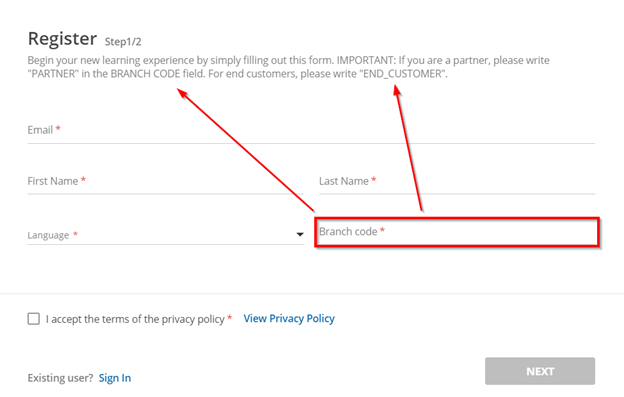 4. Once you filled both steps, click in "REGISTER".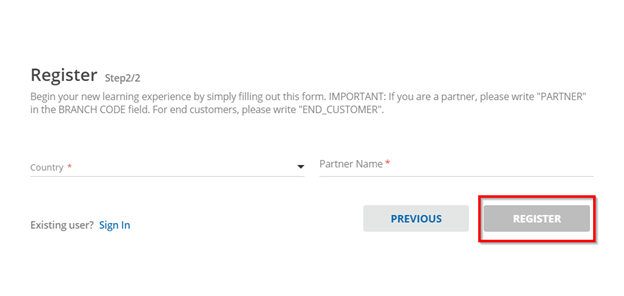 5. You receive a welcome e-mail to complete the registration. Please check in Spam or Junk Mail if you do not receive it in your inbox.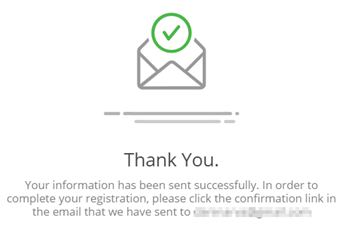 6. Click on the link from the e-mail or copy it in your web browser.

7. Once you clicked on the link, a new website will be opened with the following message: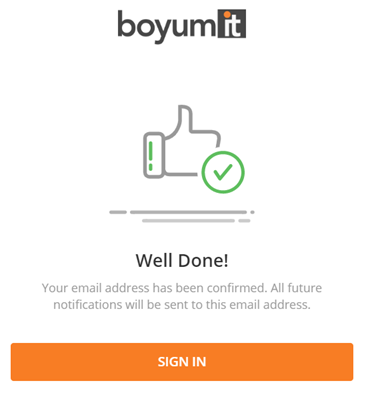 8. Click in the "SIGN IN" button to enter to the E-learning Hub website
IMPORTANT: you will have access to our complete e-learning content once the order has been placed in our portal. To do so, please follow the procedure in the article How to purchase services on Boyum Portal