One of the benefits that Boyum IT offers is to purchase online services from the Portal - which includes the purchase of E-learning Hub and Premium Service.
It is simple, fast and ONLINE
Let's find out how to do it directly on the portal:
Go to: portal.boyum-it.com and log in (if you do not have access please request a user by sending an email to sales@boyum-it.com), if someone from your company already have access please follow the steps on the following link to add a user: How to access Boyum Portal
On the main menu, go under Shop > Purchase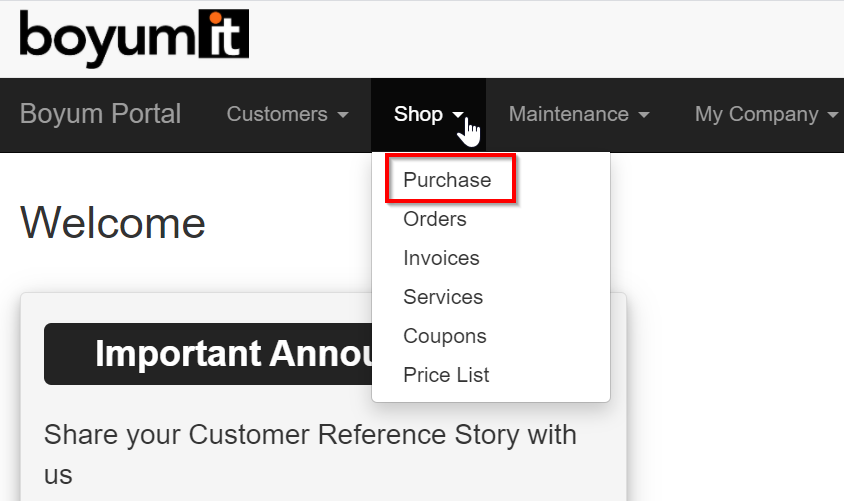 Select the "Purchase Service" button, the service you want to purchase, and then the quantity and click on "Add to Cart/Go to Cart" or "Add to Cart/Continue Shopping"
IMPORTANT: Please consider for whom is going to be the e-learning subscription. If it is for your own consultants as a partner, select: "e-learning Annual subscription - 1 user" and if it is an end customer or external consultants, select: "e-learning Annual Subscription (for customers and external consultants) - 1 user"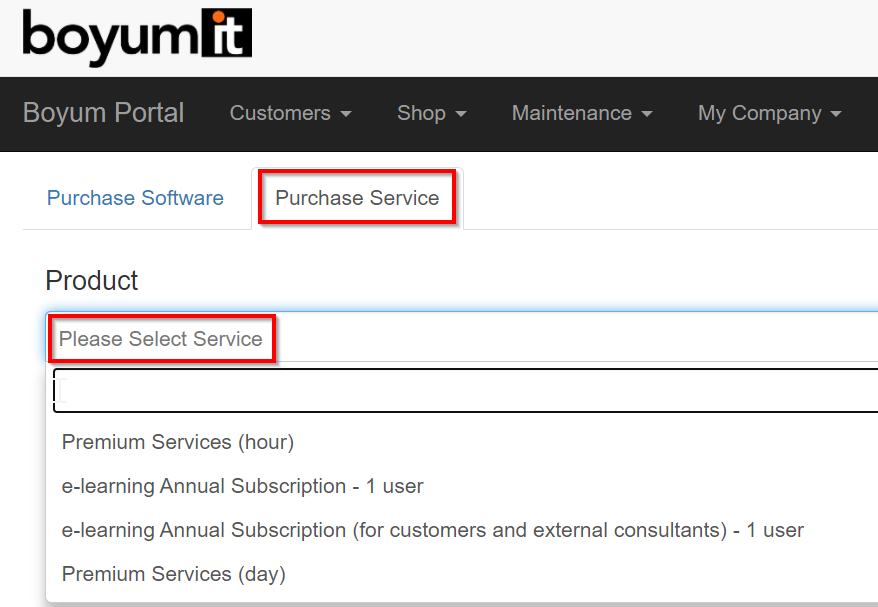 Once you have selected "Go to Cart", you are transferred to the payment page. Here you select your preferred payment type

A service has been purchased and now you can enjoy premium service support from our team or get access to our E-learning Hub.