One of the benefits that offers Boyum IT is to purchase online services from the Portal.
It is simple, fast and ONLINE 
Let's find out how to do it directly on the portal:
1. Go to: portal.boyum-it.com and log in (If you do not have access please request a user by sending an email to sales@boyum-it.com), if someone from your company already have access please follow the steps on the following link to add an user: How to access Boyum Portal
2. On the main menu, go under Customer > Purchase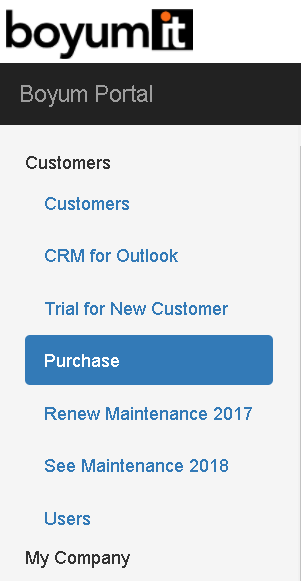 4. Select "Purchase Service" button, the product and quantity (in hours) to purchase and click on "Add to Cart/Go to Cart" or "Add to Cart/Continue Shopping"

5. Once you have selected "Go to Cart", you are transferred to the payment page. Here you select your preferred payment type

A service has been purchased and now you can enjoy premium service support from our team