Issue: Line breaks are not present in the body of an email generated from a Email type Report Action when using the SQL/SQLHTMLTABLE function, but rather you get a long string.
Instead of something like this: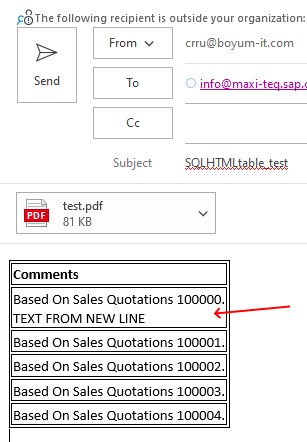 you get something like this:
Solution: This is because the way you define a line break in HTML is different than from how you define it in SAP. In HTML you need to add <br/> in order to have a line break. A work-around is to add the <br/> element, to the field after which you would like to have the line break.