Q: Do B1 Print and Delivery Support Office 365?
A: Yes.
Q: Why can't I choose my Report Selection on Mass Delivery/Schedule Window
A: The option to choose Report Configuration on Mass Delivery / Schedule is controlled by the "Allow the user to select a different report configuration when running mass delivery" option on Mass Delivery Configuration.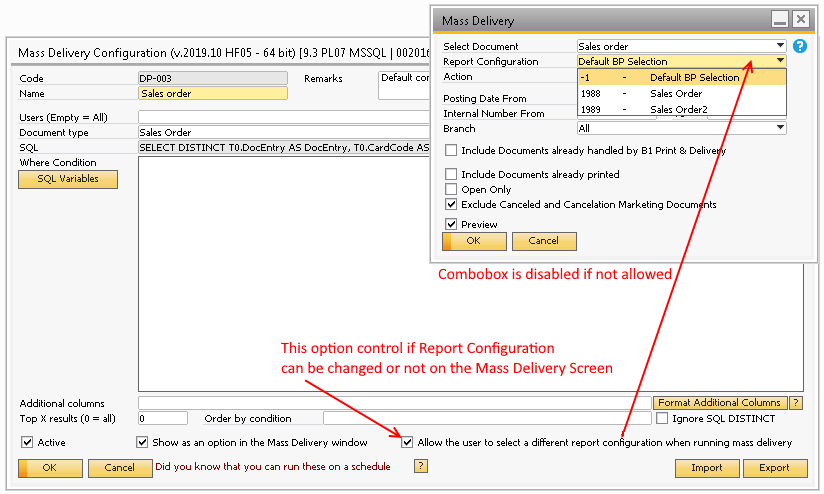 Q: Can B1 Print and Delivery be used on other screens than the out of the box supported screens?
A: Yes and No.
Yes, when it comes to custom Delivery it is possible to have your own screen with your own data.
No, when it comes to printing the out of the box setups on own generated summary screens (Example a SQL Report)