If you're placing UDF fields under the "Owner" fields in marketing documents, you will lose the fields from the form in a specific scenario due to an SAP bug/issue.
In this example, we have a "Personnel" field placed under the "Owner" field: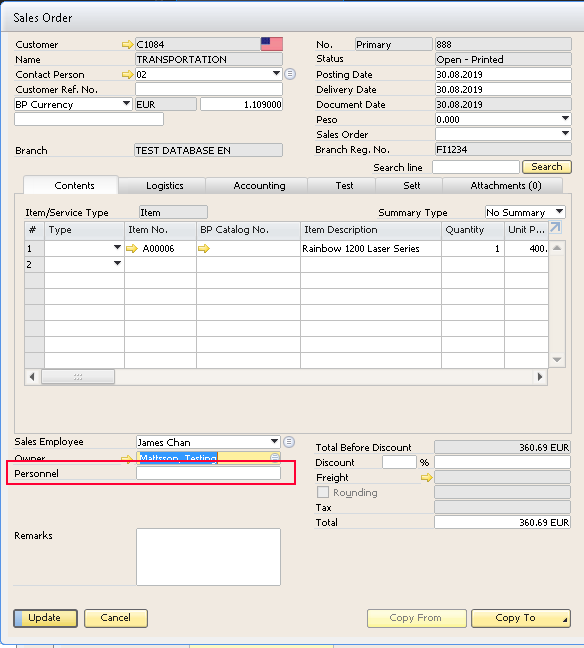 If you change the form to find -mode and select the "Keep Visible" option, you will lose all the UDF fields that are under the "Owner field":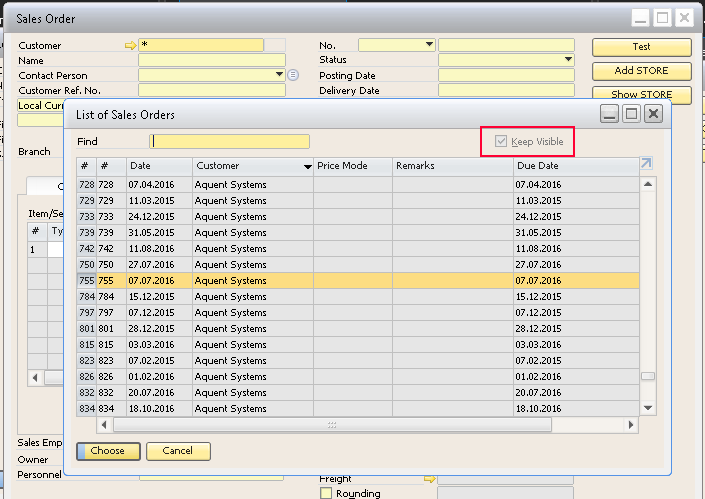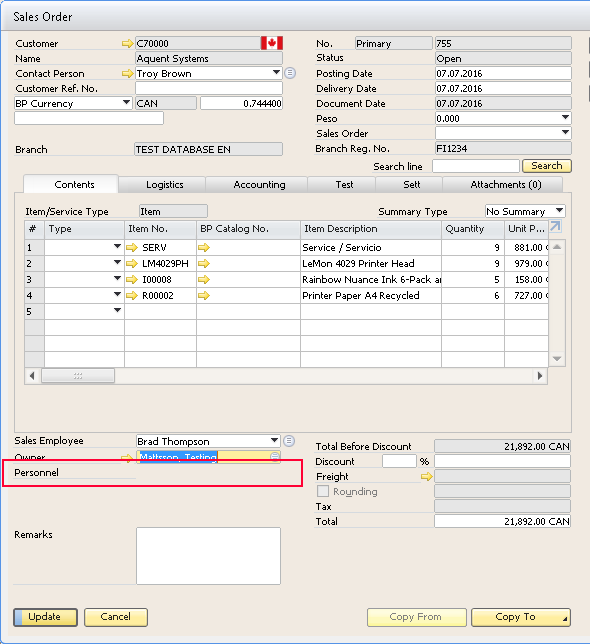 SAP acknowledges this as a bug but is not able to fix the issue. As a workaround, you can anchor the field to the "Sales Employee" field like this (remember to use spacing):

You can also use pixel placement for the field as a workaround.