Update in 2021.11: If you get this error, please update to the latest CRM for Outlook version.
You might get an error that states the following during the startup of CRM for Outlook:
CRM for Outlook encountered an unexpected startup error: System.Runtime.InteropServices.COMException (0x84140111): Exception from HRESULT: 0x84140111 ...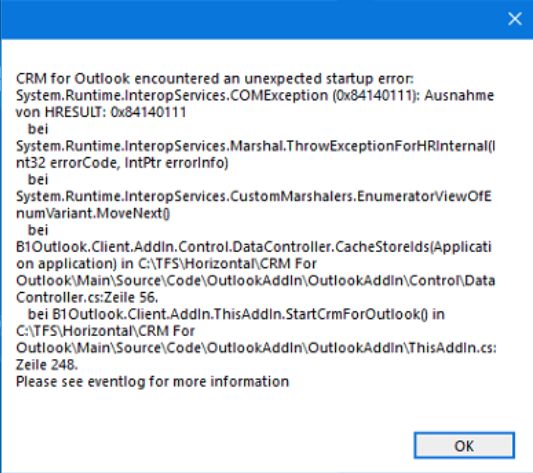 If you get the error, it's usually connected to a .pst archive in Outlook client that cannot be found. In order to fix the issue, unlink the .pst file from the Outlook client and restart the client.
Keywords: Outlook client startup marshal hresult