MailChimp has recently added a new feature that makes it impossible to re-subscribe a contact to a list that they have earlier been deleted from. This feature is a result of GDPR requirements.
It is possible to delete a contact from a list 2 ways
Delete and Archive
Delete and Remove
The issue happens if the contact has been deleted using the "delete and remove" option.
If you attempt to add a contact to a list there has been deleted using the 'delete and remove' method, the following error is shown.

"xxxxxxx@yyyy.com was permanently deleted and cannot be re-imported. The contact must re-subscribe to get back on the list"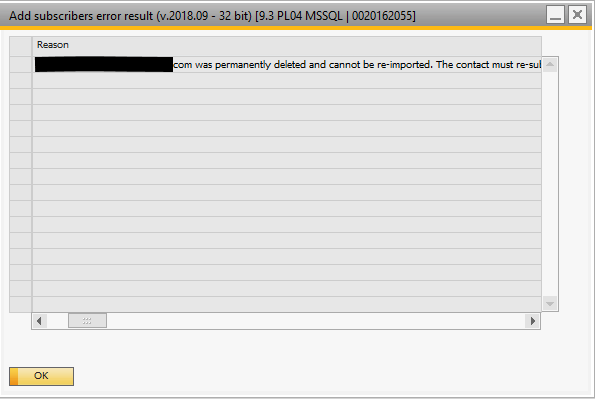 Here you can see the official response from MailChimp to why this error message is shown:
Due to the GDPR requirements for EU, we recently added a new way to delete contacts from your list. At this time, you can delete and archive (which is a soft delete and keeps that contact in your reports) or you can delete and remove (which is a hard delete and removes those contacts from all reporting / etc). Seeing this error message means you are trying to re-add someone that had been previously permanently deleted. If you intend to delete someone and re-add them via the API, you want to use the delete and archive option.
This means that the only way you can resubscribe contacts that were deleted using the 'delete and remove' option is by using a MailChimp signup form as the MailChimp forms are the ultimate 'workaround' in which it can be used to resubscribe unsubscribers, cleaned addresses or permanently deleted addresses.