Affected addons: B1 Usability Package version 2018.03, 2018.04 and 2018.05
Symptom:
You get the following unknown error when you try to press the "do not notify me again for this version" button.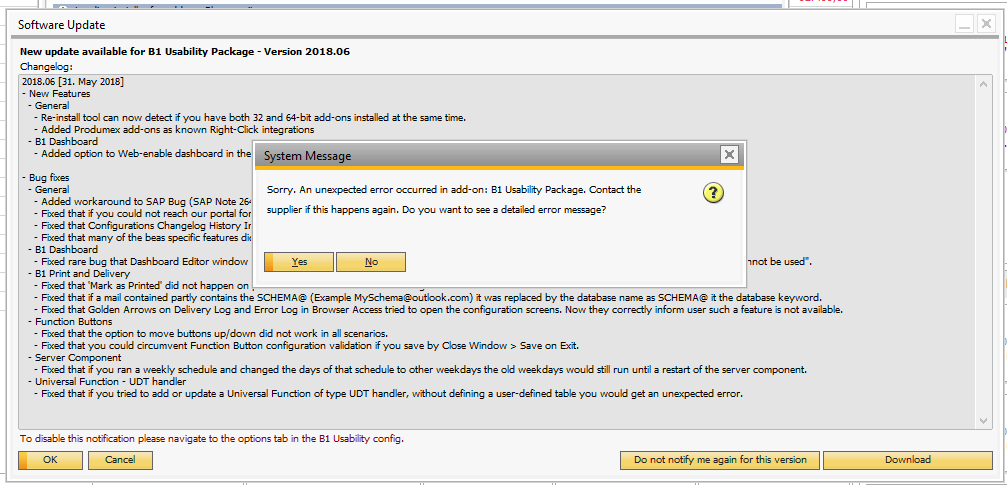 How to fix:
You have 3 options:
1. Upgrade to B1UP 2018.06 or higher resolves this issue.
2. Turn off the notification under the main configuration:

(then the message will not be shown to you the next time you log into SAP)
3. Add the following record to table "BOY_B1UP_AUE" to keep the notification system turned on but not show the message for this version.

where the version in code/name and version is the version mentioned in the new release screen and username is the logged-in user-name.