Hi All
We have unfortunately found a bug in SAP 9.3 PL04 where the SDK has a bug that prevents resize of certain gun elements from happening properly.
Add-ons B1UP, Produmex WMS, and iPayment are affected (Beas and CRMFO is not affected)
Below you see two samples:
B1 Usability Package Example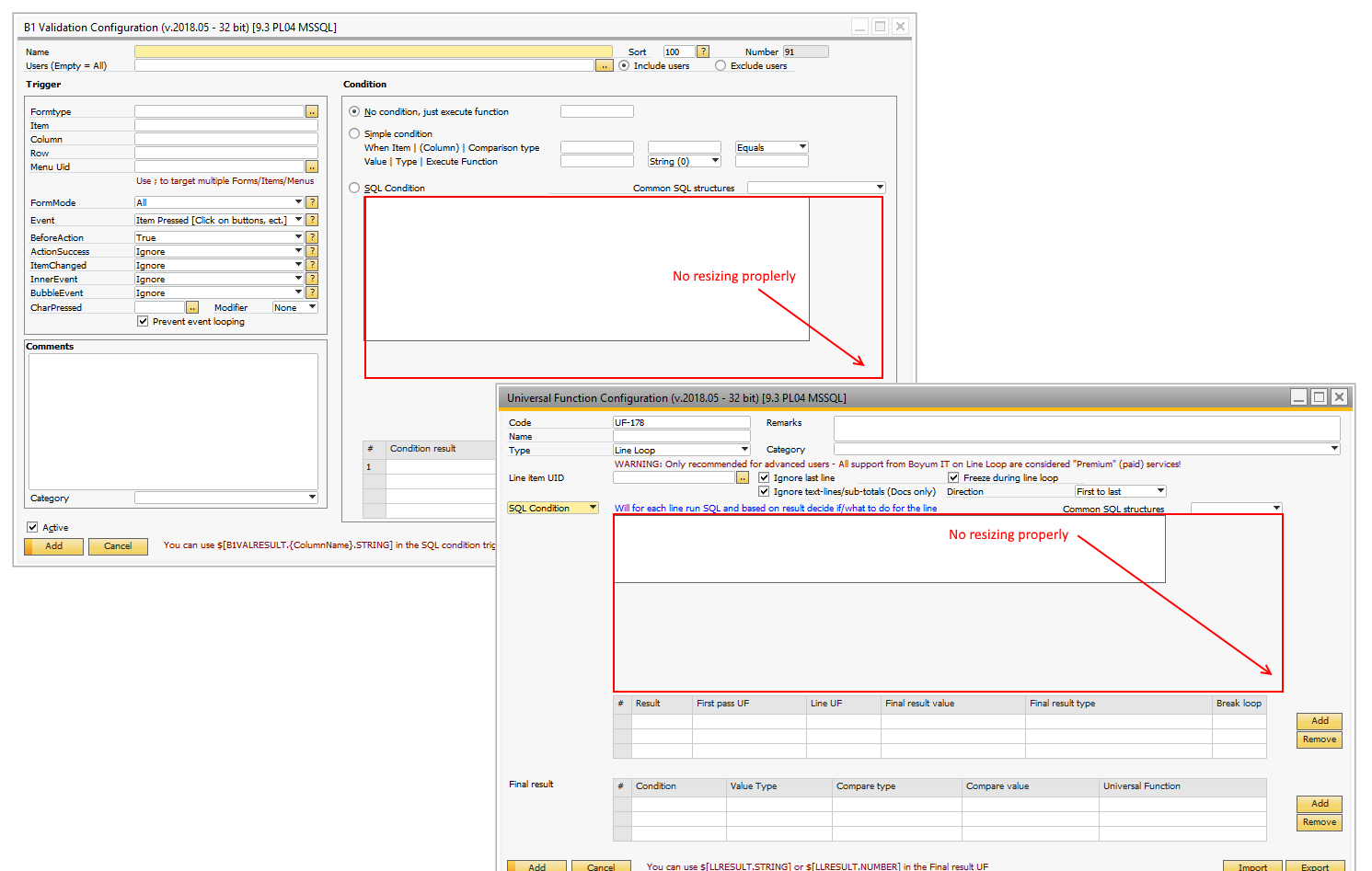 Produmex example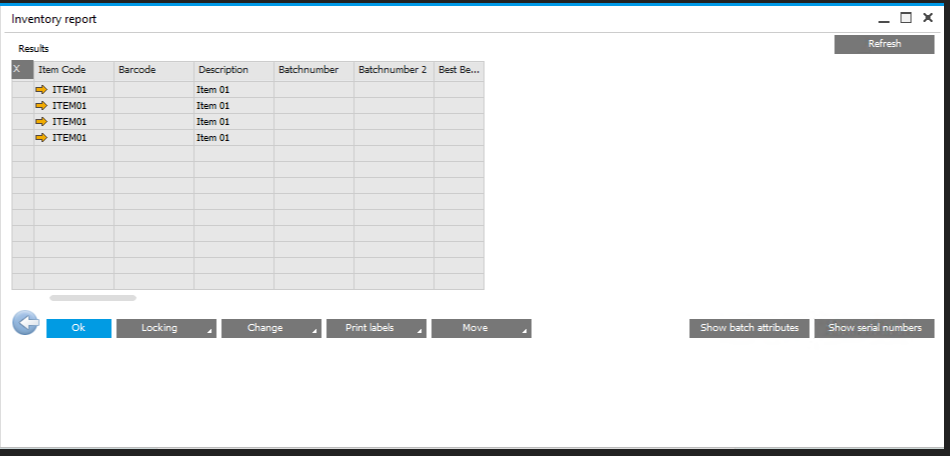 We are actively working with SAP Support (SAP Ticket: 0000248498 / 2018) and they have informed us that the issue will at the latest be fixed in SAP 9.3 PL05 (we are hoping for an HF Release). You can see the official SAP Note on the issue here:
https://launchpad.support.sap.com/#/notes/2645944
A secondary issue of this is that if you make the screen bigger, re-open the screen and try to make it smaller again it will end up looking like this: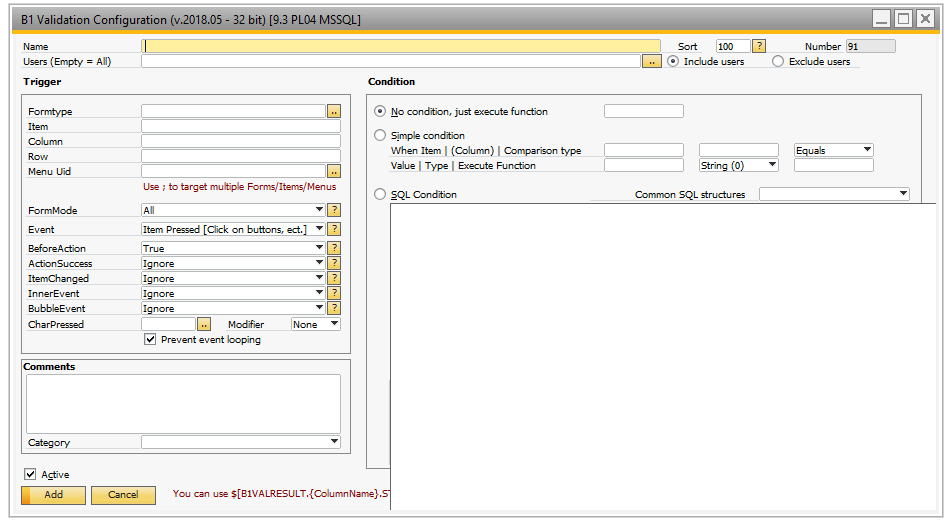 In such a case you need to close the window and re-open it before it looks normal.