Sometimes a conflict may arise between CRMfO and another add-on. To debug these cases it becomes necessary to temporarily disable all other add-ins in Outlook. To do this please go to "File" and select "Options":

In the options please select "Add-ins":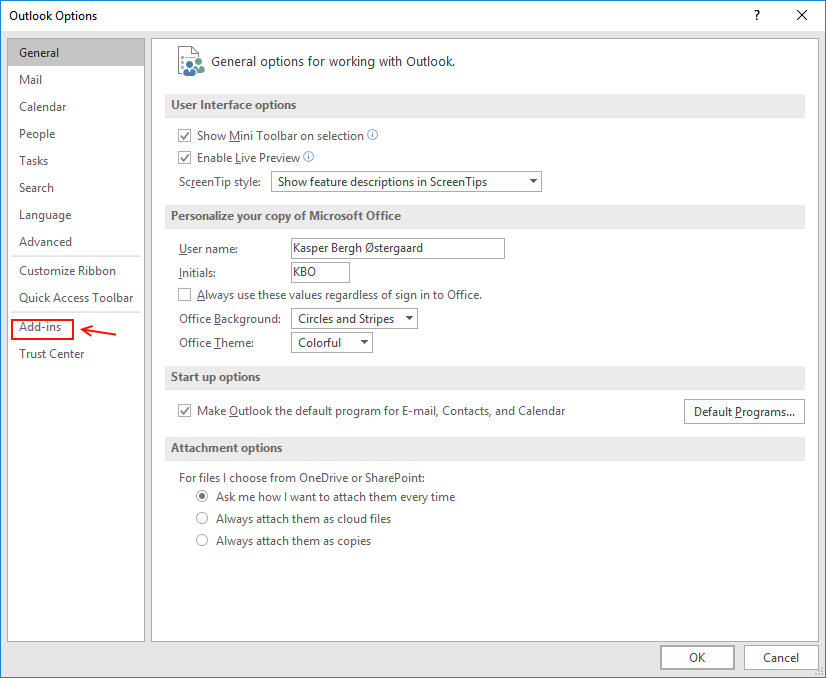 And select "COM Add-ins"-> "Go..."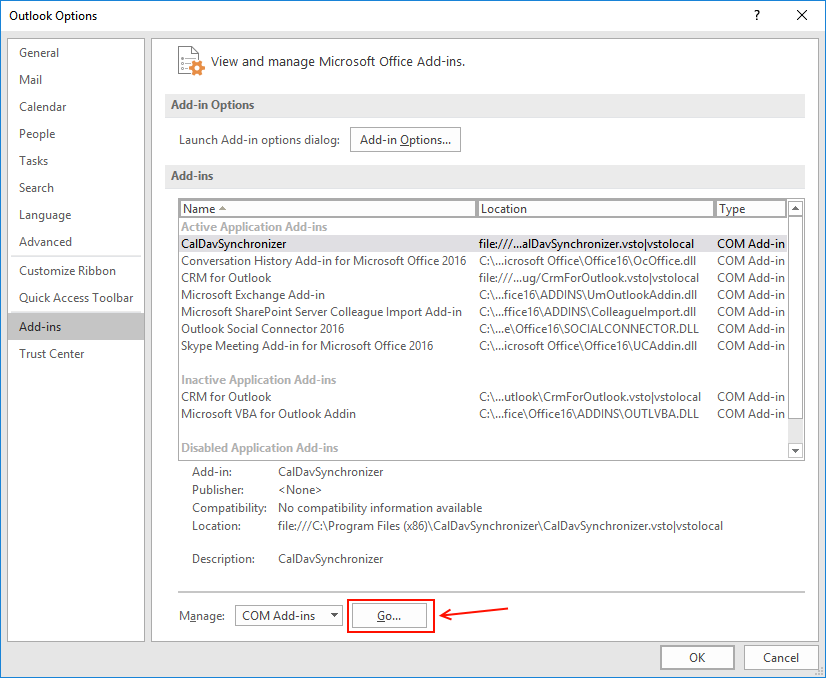 In this window please disable every add-in except CRM for Outlook and click "OK":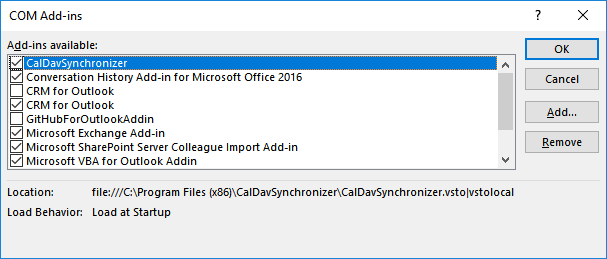 You have now disabled all add-ins. Please restart Outlook to ensure a clean startup and see if the problem can be replicated.