When starting the addon you get the error: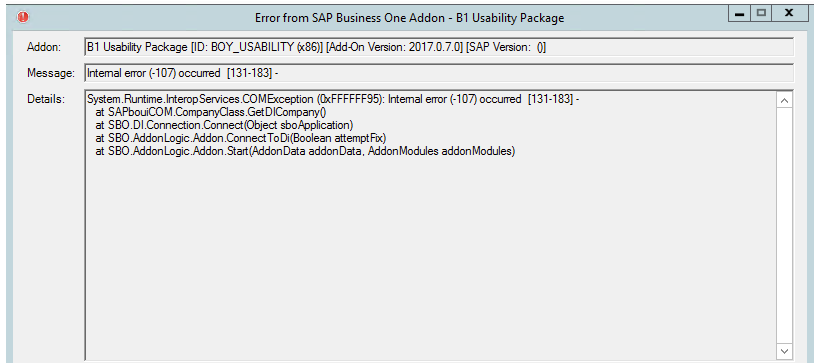 Please make sure that the SAP user does not contain any special chars or pings. 
Example: O'Byrne is not allowed as username by the SAP SDK.
If it still does not work please do the following:
Run the "Boyum Support Tool.exe" file (C:\Program Files (x86)\SAP\SAP Business One\AddOns\BOY\B1 Usability Package), set the Connection Method to "ApplicationGetCompany - All users" or "CompanySetApplications". After you have changed the connection method please restart SAP and try the add-on again.