You get this error message but have a license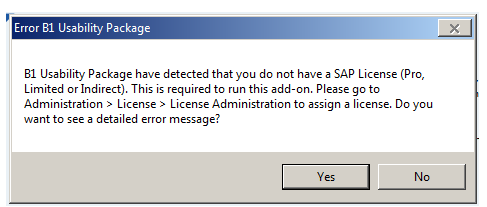 In some cases running Cloud Control Center, this is an incorrect configured or corrupt installation of the Server Tools.
Please go to Server Tools > License Manager and check the information there (if server, username, password, etc. are correct).
If still an issue try to reinstall the server component
Please also note that SAP B1 9.2 requires the 9.2 Server Tools (Service Manager) otherwise Business One does not recognize or validate the SAP licenses, thus generating the error.