There are different production processes in which several workorders for different assemblies are manufactured at the same time. For example you feed a laser with one sheet and get several assemblies produced. To handle this requirement in be.as there´s the possibility in resource master data to enable the flag "Set Same Start and Finish Date":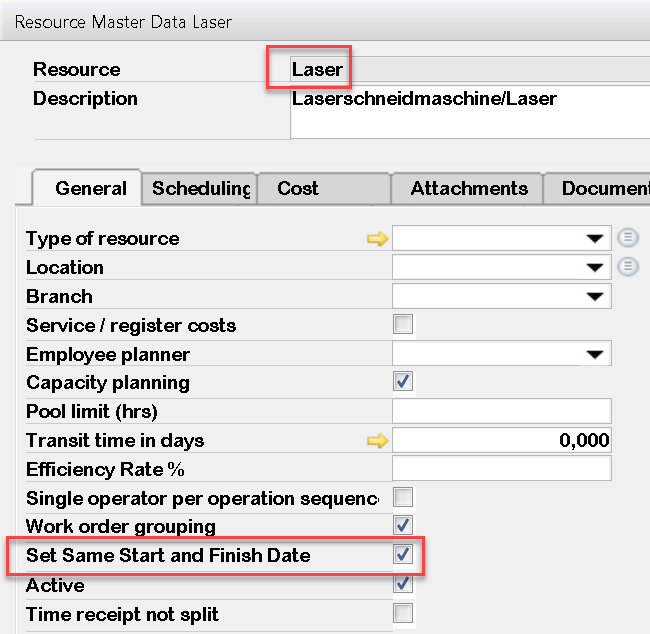 After you´ve started the routing "lasing" for several workorders (for example via pool list where you can start all relevant workorders at the same time) you choose the button "Logoff work order" in the terminal and get the following window:

There you can enter the quantity for each workorder position and the needed time is calculated automatically according to the relation between the needed time for all positions and the planned time for the single position.