Since the Item master data of Beas only displays cost centers (see the following image),


you cannot assign a distribution rule, even the one you have created: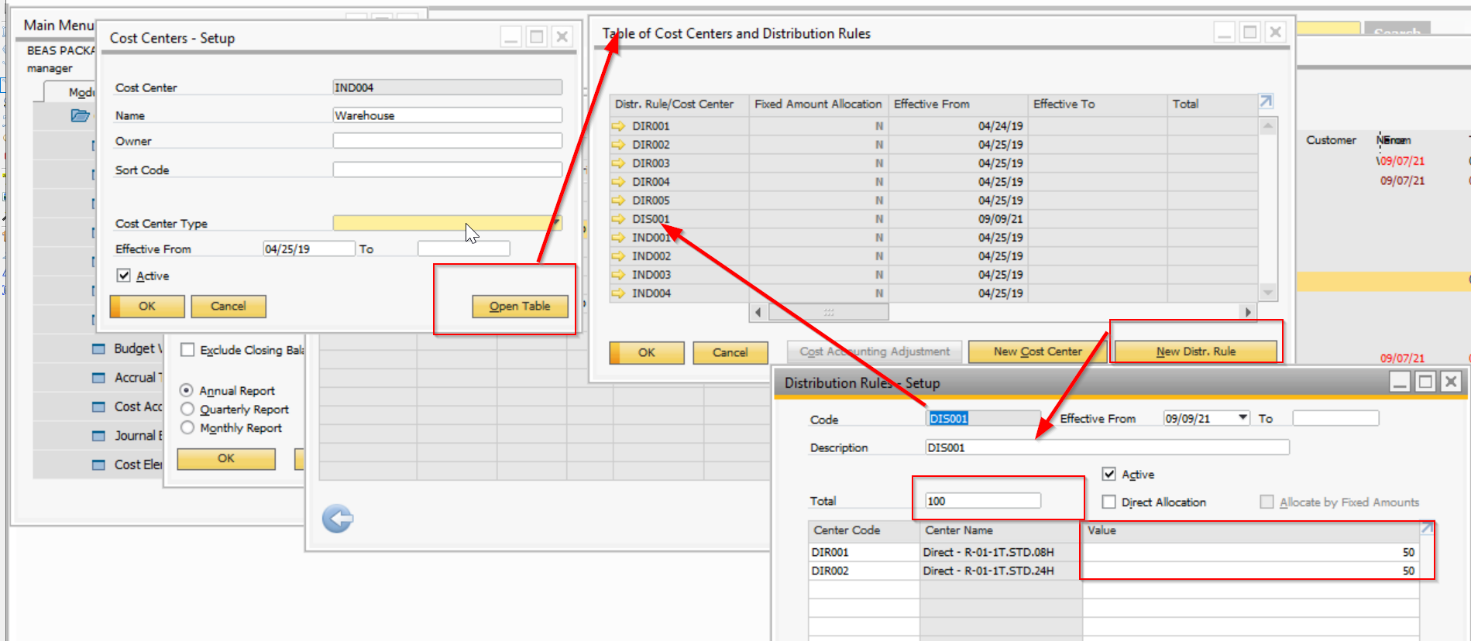 However, you can assign a distribution rule in 3 different ways:


1. ON ACCOUNT LEVEL
After you have defined the distribution rule, apply it on account level.
Please bear in mind to change the type of account and add the distribution rule .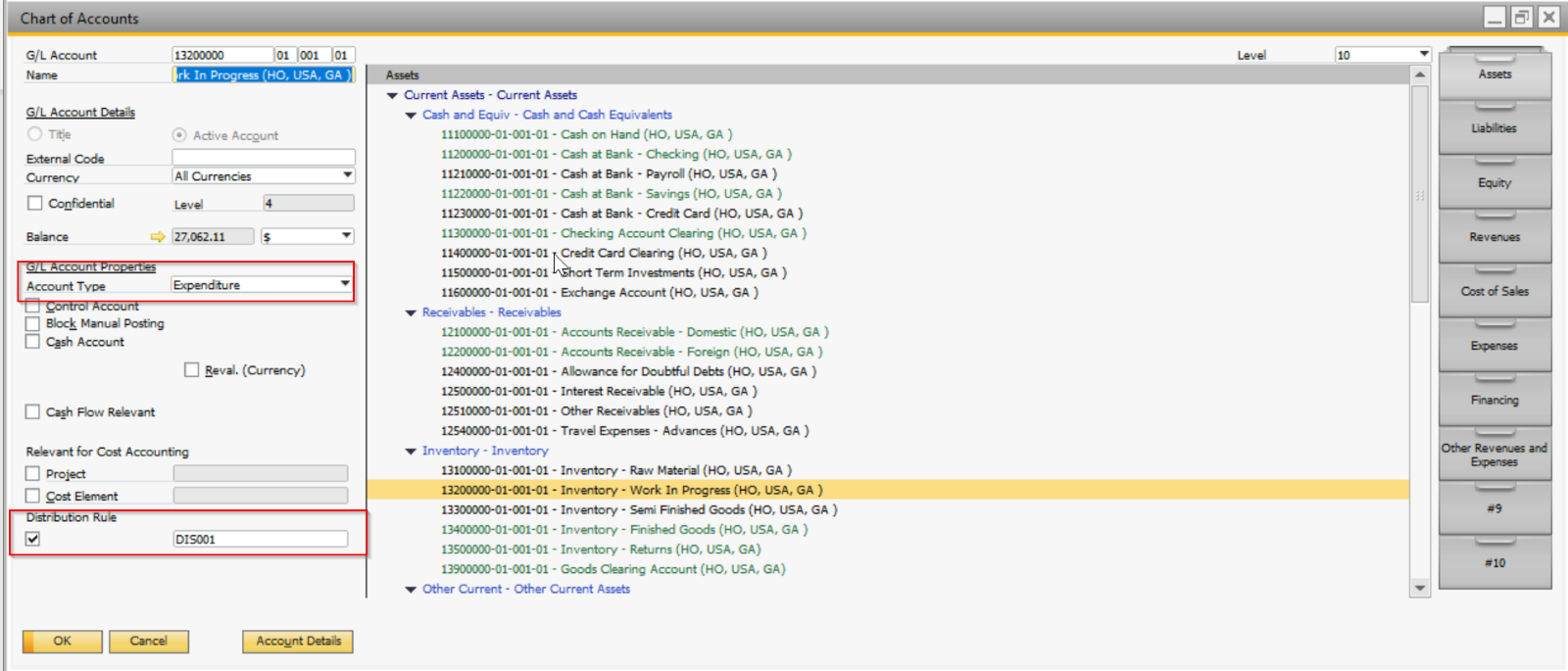 Please make sure you apply the distribution rule to the correct WIP account according to your setting in the Configuration wizard: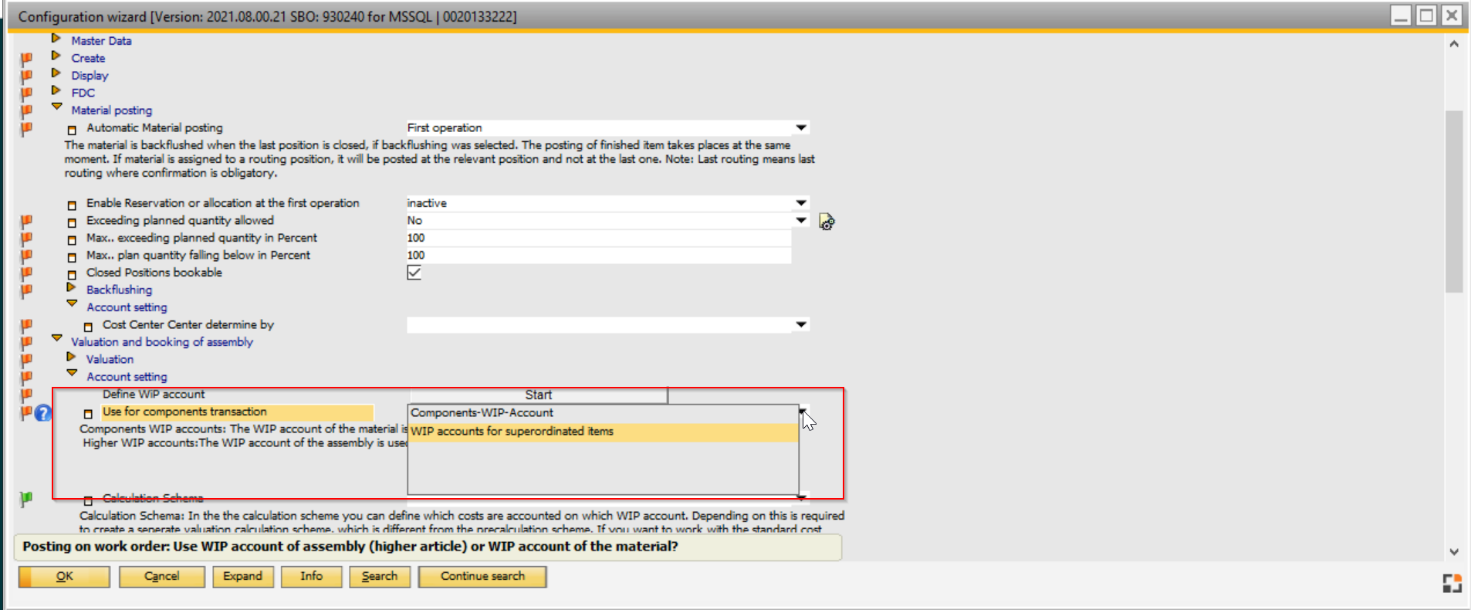 After setting this up, you can see how the distribution rule is applied for the Work order, checking it on the Cost accounting summary report: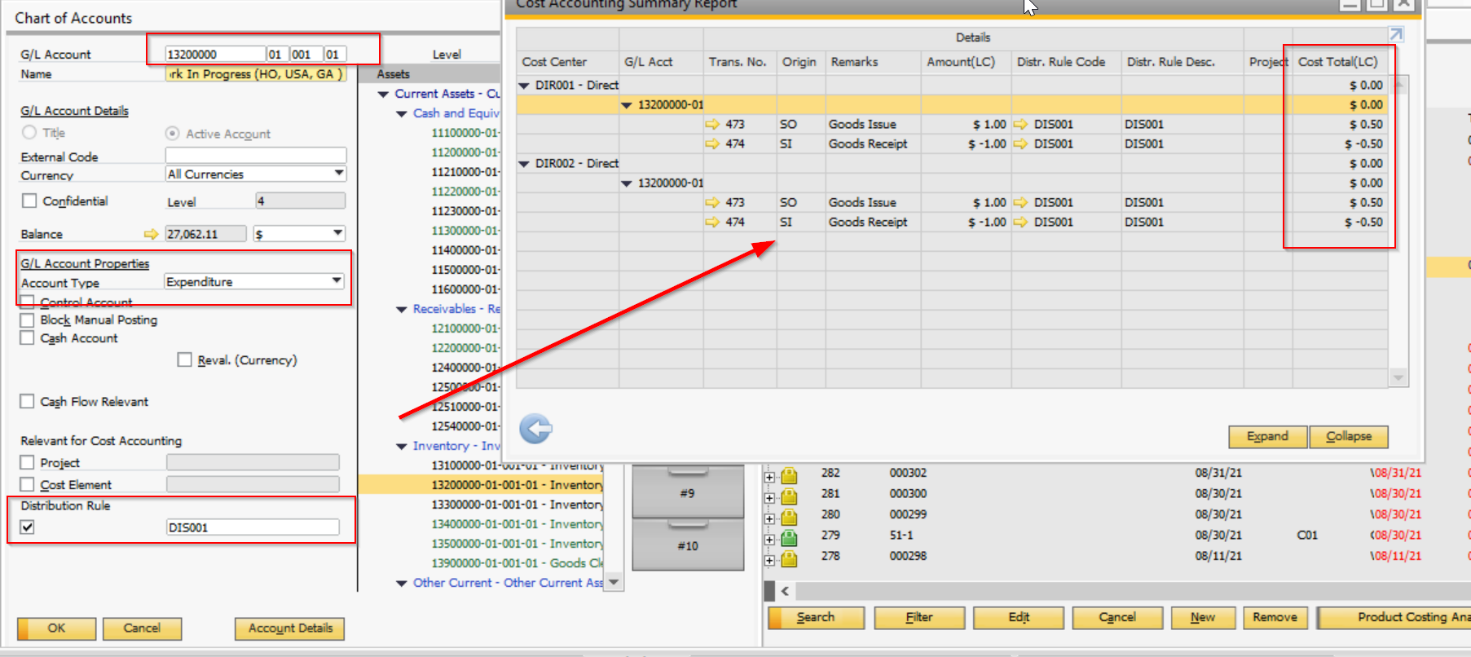 2. IN THE BUSINESS PERFORMANCE MODULE
Here you can even define different distribution rules according to the month of the year.
3. DEFINE IT WITH SCRIPT
See detailed information by clicking the link below:
http://help.beascloud.com/script/index.html?workordermanagement_receipt.htm