Problem
Beas is not uploading correctly the language translation file from the server when trying to load from internet an specific language. 
Path in SAP: Administration > Setup > General > Translation (Beas)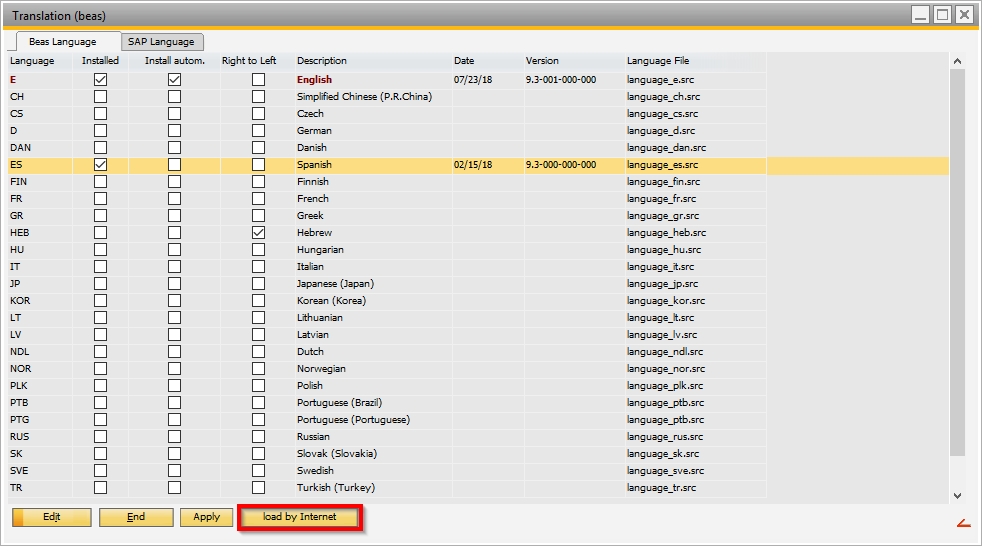 Error Displayed: 

(**) Error in Language-Import-String. Error in Header.
Current Window: Übersetzung (Beas) (program\system_spr_browse.psr) Function ..dw_master.click:loadbyinternet
Possible reason
The server where Beas locates our language translation repository is offline.
Solution
Please try again in a while until it is online again. If the problem persists for more than 2 hours, please contact us (support@boyum-it.com)