The mobile (Terminal) solution of Beas is freely customizable. All features are managed as "apps", they can be called up via PC-Terminal or via WEB (any mobile device).
For each user an account needs to be set up, because each employee sees only features which had been released and set up for him, in his language.
This set up is made in the Program Group.
To create a new authorization program group, go under SAP menu:
Human Resources > Master Data > Terminal Functions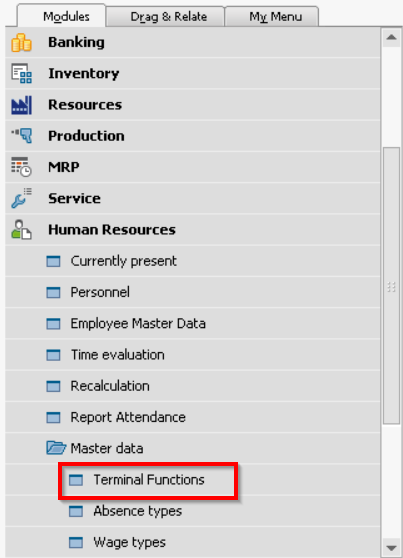 Here, it is a list of all program groups created (in case we had created some). To create a new one, click on "NEW"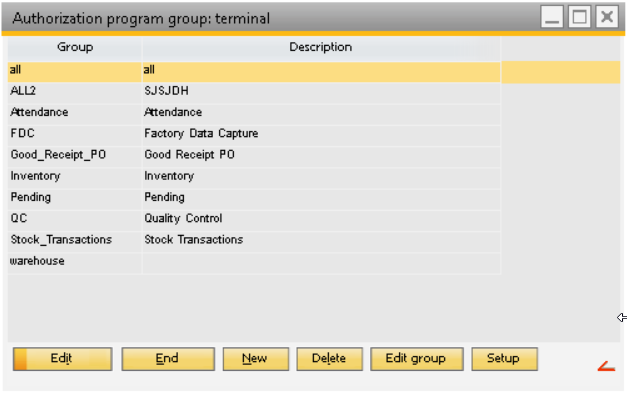 Define a Group Name and Description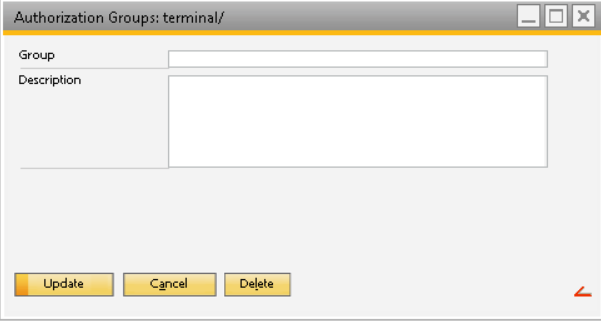 After we click on "UPDATE", a new button is displayed: "Authorization". Click it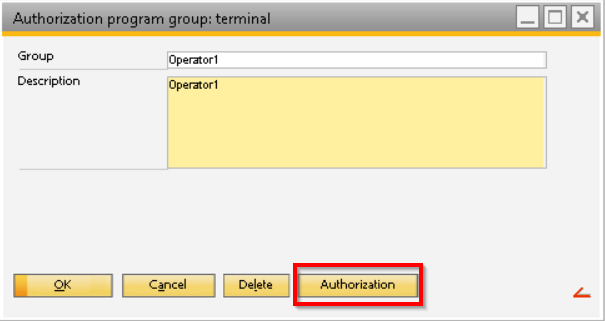 Select one or more apps that will apply for this group. To select more than one at the same time keep pressed "CTRL" and click on each app. After finished, click "APPLY"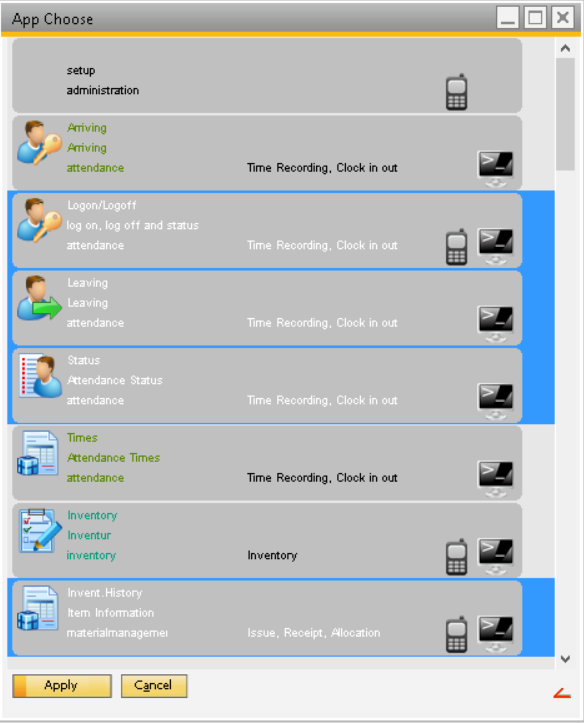 A new screen will display with the chosen apps. If you want to choose more apps, click on "APPS CHOOSE", otherwise click "SAVE"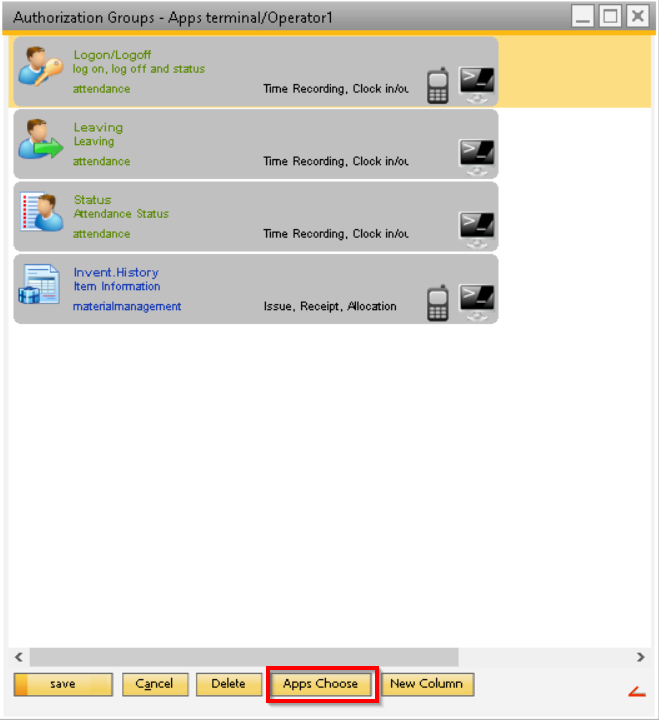 To assign an authorization program group to an user, go under SAP menu:
Human Resources > Personnel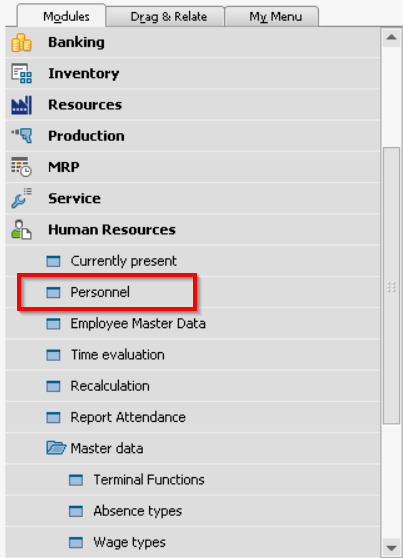 Select the Beas user to assign the program group and click on "EDIT"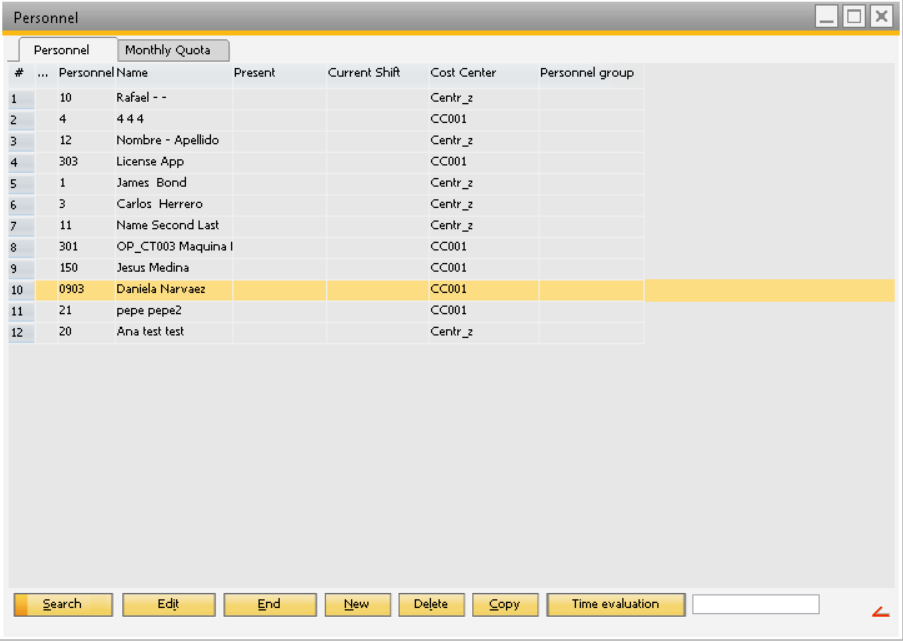 On the "acces group" field, select on the match code the one created. If you are using the web app, you have to also assign the authorization program group on the "Web terminal group" field and click on "UPDATE"