Scenario
When upgrading or installing beas add on you might get an error message as below:
Error Message: Systemerror 2 Null object reference at line 90 in function of_funktion of object ue_beasmenu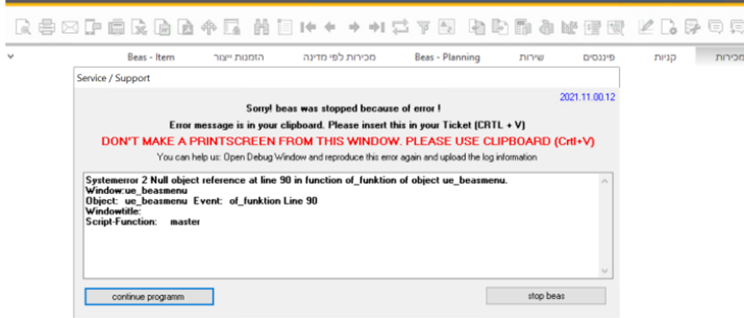 Solution
The error is thrown whenever you're clicking on the SAP Business ONE main menu before the beas menu is fully loaded. So please wait until the menu is loaded and then process further.
Suggestion: change the beas add-on startup to Automatic or Manual from ``Mandatory in Default Group"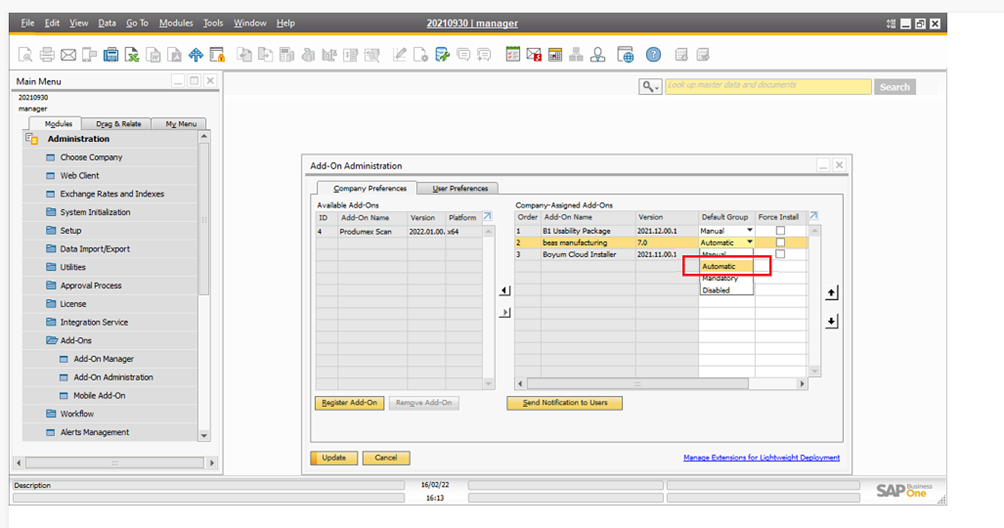 And set the configuration wizard as below:
Note: this is only possible with addon version 8.0 (beas 2022.02 - you need to re-register the addon)