As B1 iPayment writes data back to User Defined Fields in SAP's documents, it's recommended to have full access to the documents from which B1 iPayment will interact with.
Example:
If a given user having a Limit CRM License wants to Authorize payment from the Sales Order, it's not a problem.
However, another user with full access to the A/R Invoice should do the settlement.
Users performing actions in different documents are recommended to have a Professional User license.
Professional User – B1 iPayment Menu is displayed, and fields are editable.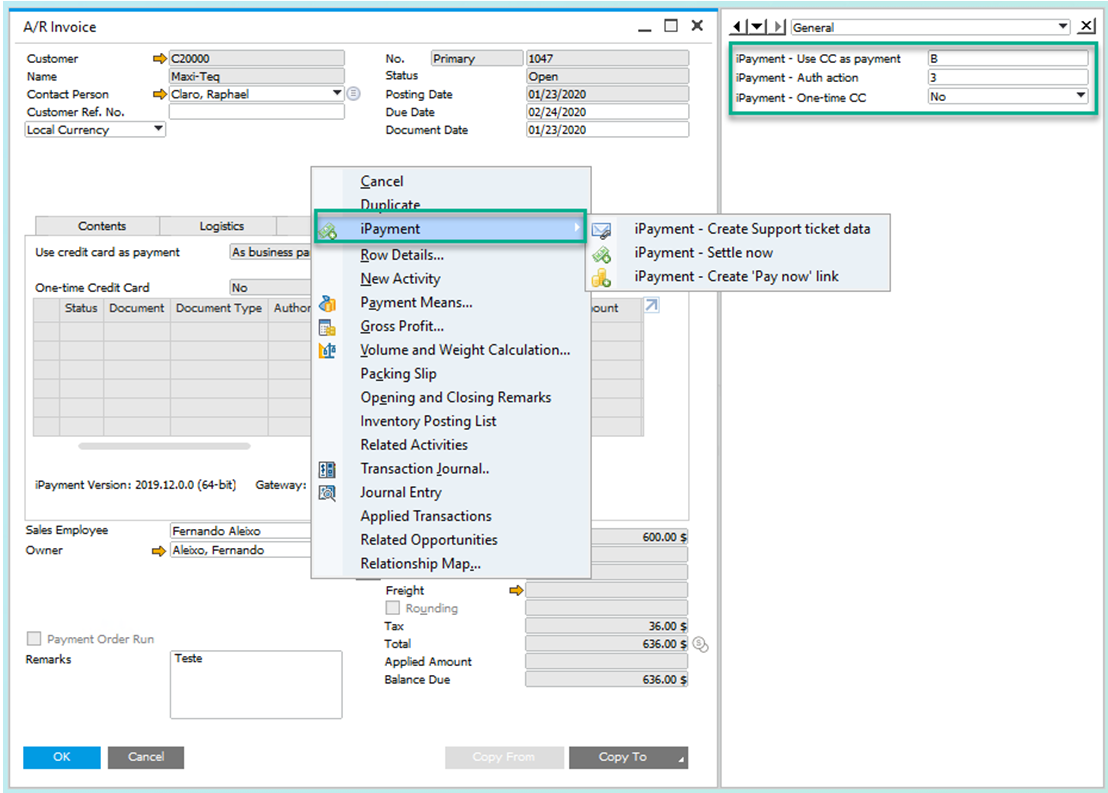 Limited CRM License: B1 iPayment Menu is not displayed, and fields are not editable.