Beas offers an extensive functionality for cost calculation, which allows to differentiate the way the calculation schemas are evaluated and displayed in the pre-calculation functions.
Activate in the configuration Wizard the two parameters shown here:

Create a calculation schema and check that both options are active as per images shown below: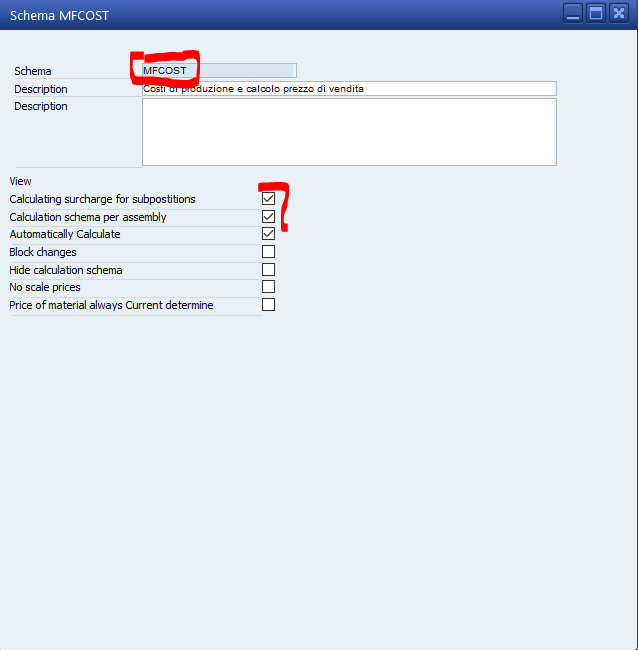 In the calculation schema, define all your cost elements and your surcharges, as shown in the image reported below: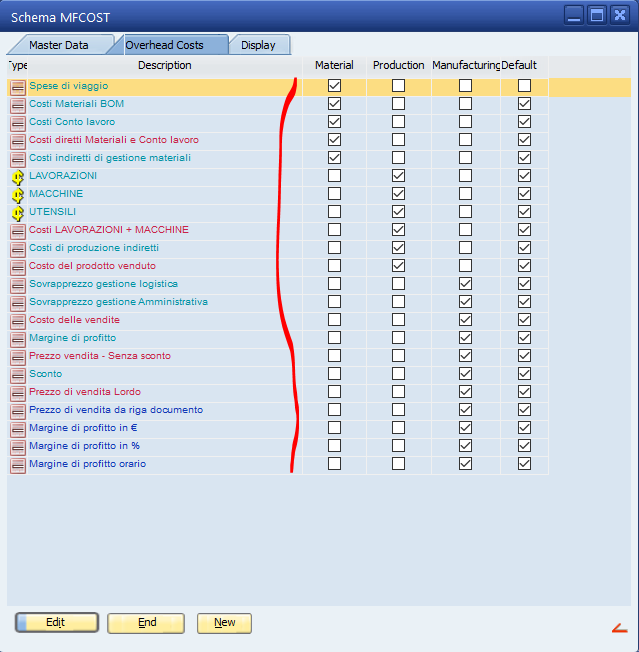 The system will also show a new tab now on the cost schema window, the Display TAB. In this area, you can "re-classify" the cost elements of your cost schema so that they are presented and aggregated in a different way. See image below: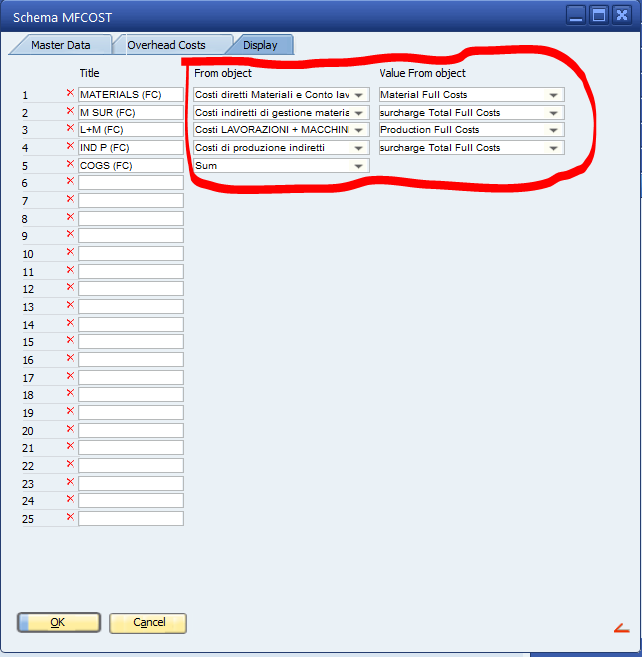 In the pre-calculation function, now you can present your results in two different ways. Open a new Pre-calculation document, and insert two sub assemblies (either the same item or two different items). This will be the "Traditional" way information is displayed, with all the item structure and the cost schema structures shown vertically in the window: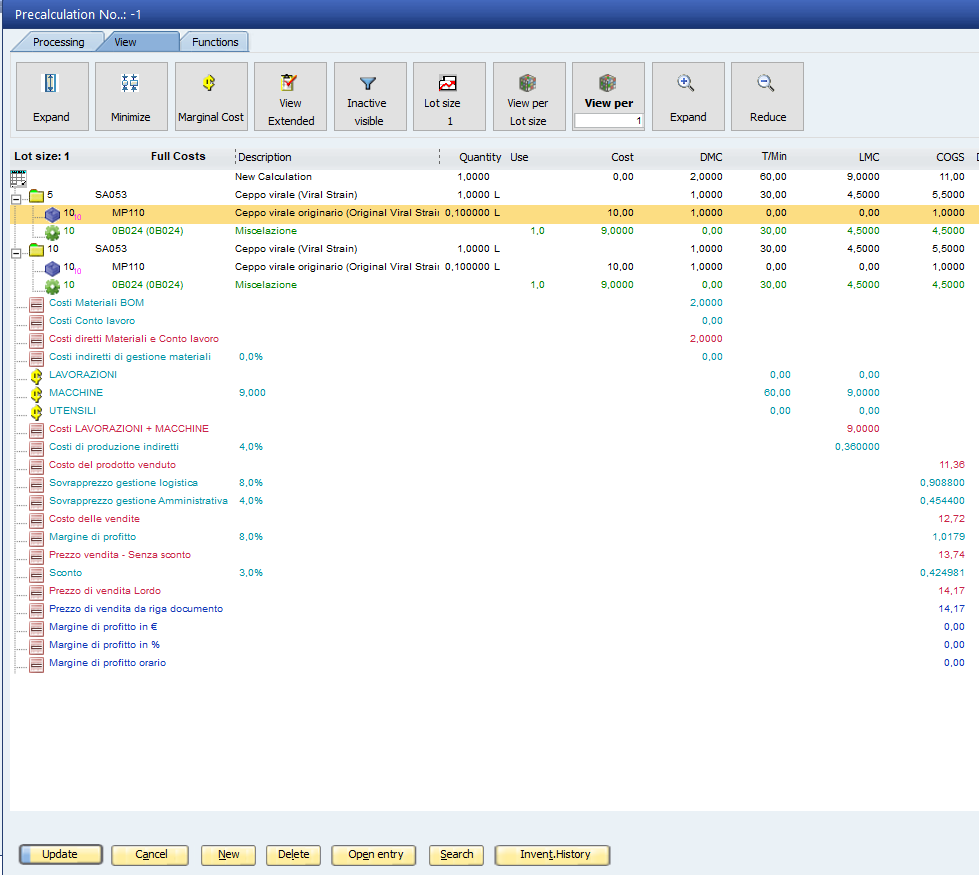 If you instead click on the "View Extended" button in order to activate the alternative representation, results will be shown "re-classified" in an horizontal span and easier to read view: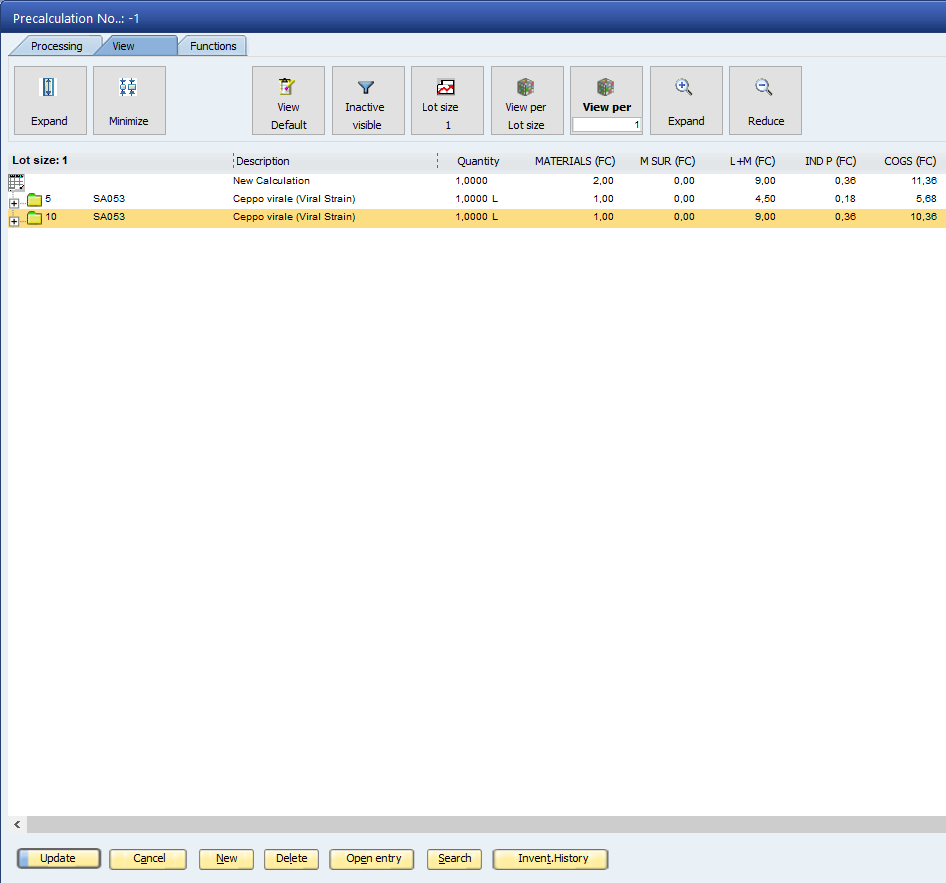 Finally, because of the activation of the configuration parameter "Calculation schema per Assembly", you can now double click on a sub assembly position, and two additional tabs will be displayed in the detailed view, the "Schema" and the "Result" tabs:
In the "Schema" tab, you will have full editing functionality of your cost schema surcharges that you can freely edit and maintain as per your liking. In the "Result" tab you will see the of course the results of your changes. 
PLEASE NOTE THAT THIS FUNCTIONALITY DOES NOT ALLOW TO SELECT DIFFERENT CALCULATION SCHEMAS ON DIFFERENT SUB ASSEMBLIES IN THE SAME PRE-CALCULATION DOCUMENT NEITHER WILL ALLOW TO USE DIFFERENT CALCULATION SCHEMAS ON SUB ASSEMBLIES AT LOWER LEVELS OF A PRODUCT STRUCTURE.
Please also check this video: https://www.youtube.com/watch?v=oyl30YldrMU&feature=youtu.be