If your customer is running CRM for Outlook, it can be a good advantage for the customer and partner that the customer can administrate their CRM for Outlook licenses by themselves.
This is done by adding the respective customer in the portal under "Customers"-> "Users".
This is how you do it:
Be very careful not to allow your customers access to your partner portal! You must sign them up under "Customers"!!
- Go to "Customers"
- Select "Users"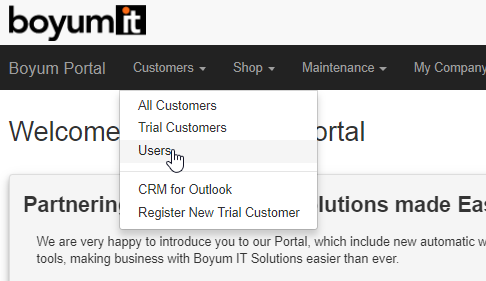 Click "Create New"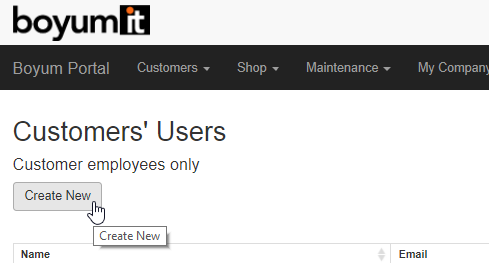 Select customer, add name and email and press "Create"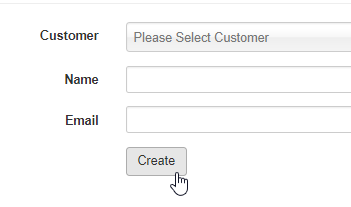 Your customer will receive the following e-mail shortly after creating the user:
The customer can now go into CRM for Outlook.
Please note that your customer can ONLY see details related to his/her company and no other information!

Here the customer is able to:
- See API-Key
- Create new users
- Edit and delete existing users
- Send license activation emails
- Download subscription emails