First, you need log into the Boyum Portal.
Find the customer (either by going to "Customers" -> "CRM for Outlook" or by searching for the customer). 
Click on the little icon to the right in the license and click "Manage users".

You are transferred to the page where you can manage users and download the subscription file.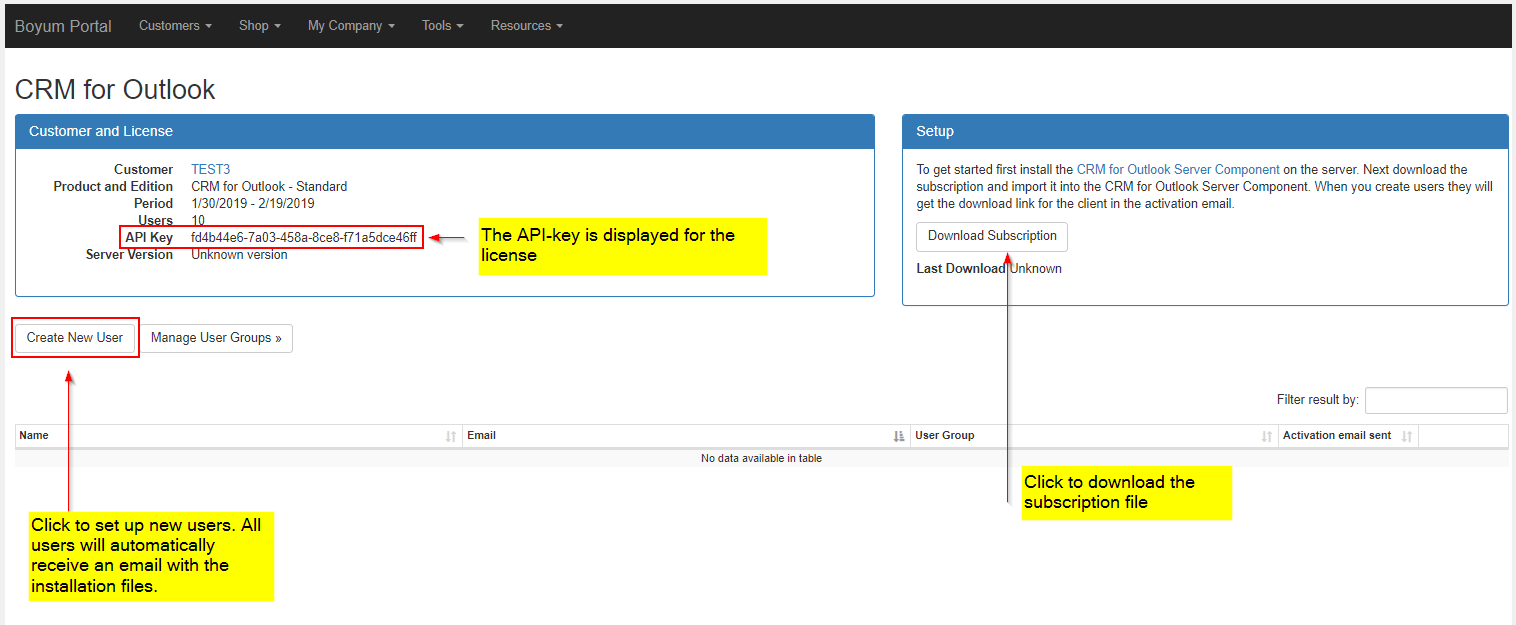 If the user has lost or not received the activation email with the files, you can always send an email. Click on the little envelope under the user's license and click "Send License Activation Email" and it's sent to the user once again.