Problem:
You've the message "(newcols) new fields has been added"
This is a standard message from Beas when new fields has been added to the table displayed on the screen. Some fields will appear in the screen, on the left in red color.
Solution:
Please, right click on the screen and select "Windows Settings". A new window will open. Click on the "Default" button at the end of the screen.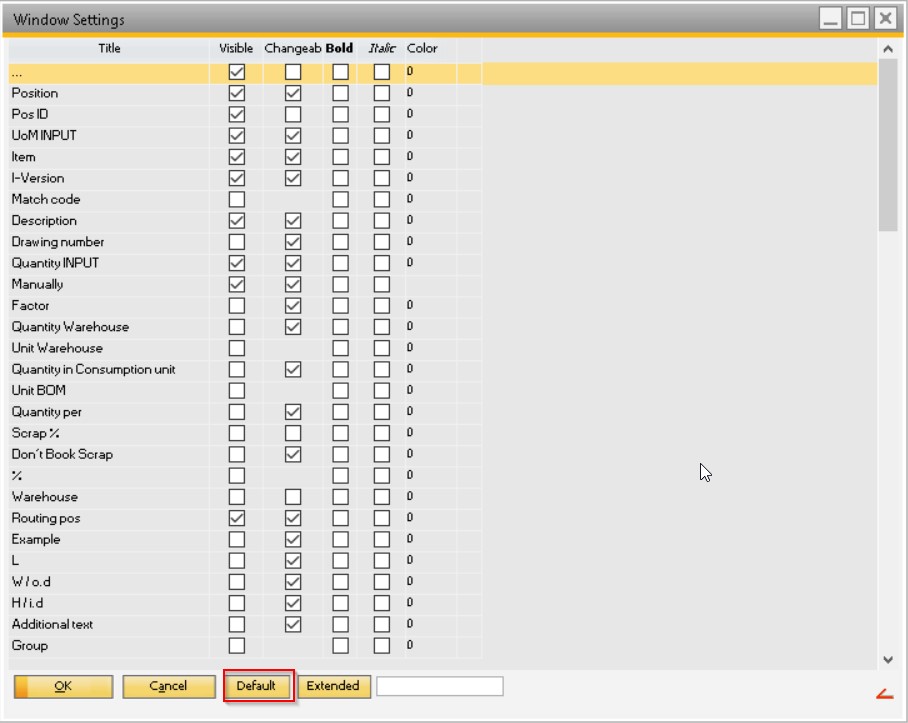 Results:
Now, the screen will display all fields (old and new) in black color font.