Full Error:
Sorry, we're having trouble starting Outlook. Only one version of Outlook can run at a time. Check to see if another version of Outlook is running, or try restarting your computer.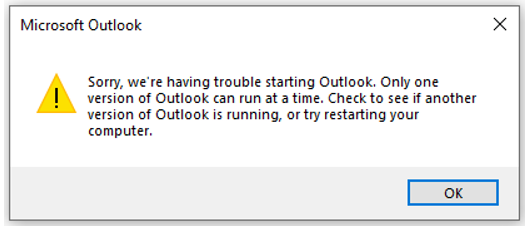 Reason:
This can happen if you are running Outlook as an Administrator and running SAP Business One as a normal user
Solution:
Run both programs with administrator or non-administrator privileges.