2022.06 Release

Please see the official release notes document and download links here.
Summary

With our new release we offer new quality of life features and addititonal new features related container management and production. We encourage our partners and customers to upgrade to this version as soon as possible.
Quality of Life
1. Group Picklist Proposals
If you have multiple sales orders selected for the same customer or address, now it is possible to group the lines of the sales orders on the same proposal with the Picklist Robot and the Picklist Proposal manager.


To use this function enable Try to group items on 1 proposal? setting on the picklist proposal generator. Each time you create a new proposal, the system closes the existing one(s) and creates one new proposal for all sales order lines.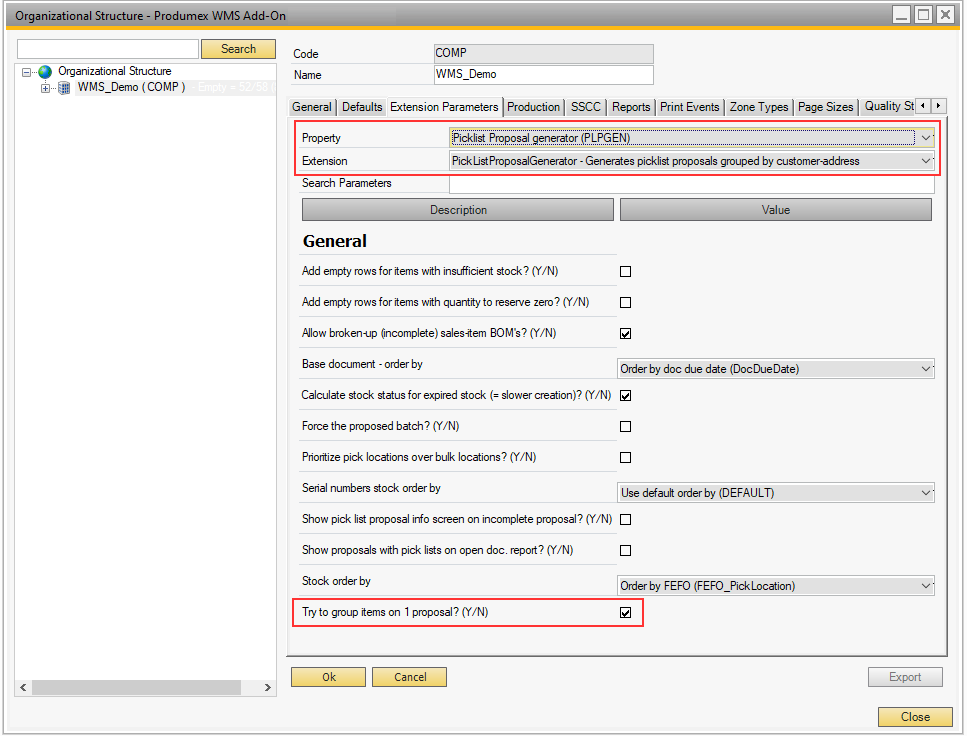 2. Select a logistic carrier during Ad Hoc Picking Flow
Now you can select a logistic carrier during the Ad Hoc Picking Flow when not using any movable location.


The new feature applies to the Picklist and the Route tasks of the flow and the system displays the Select a Logistic Carrier screen.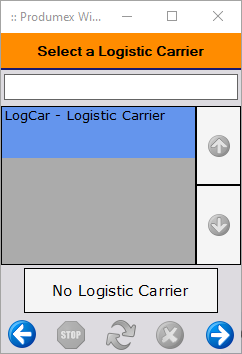 3. Order view of replenishment orders
Now both extensions of the Replenishment Generator offers two new settings so that you can define the the order of the replenish orders displayed during the Replenishment Flow.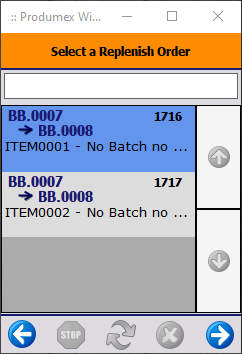 The two settings are the following:
Orders view name setting

Orders view order setting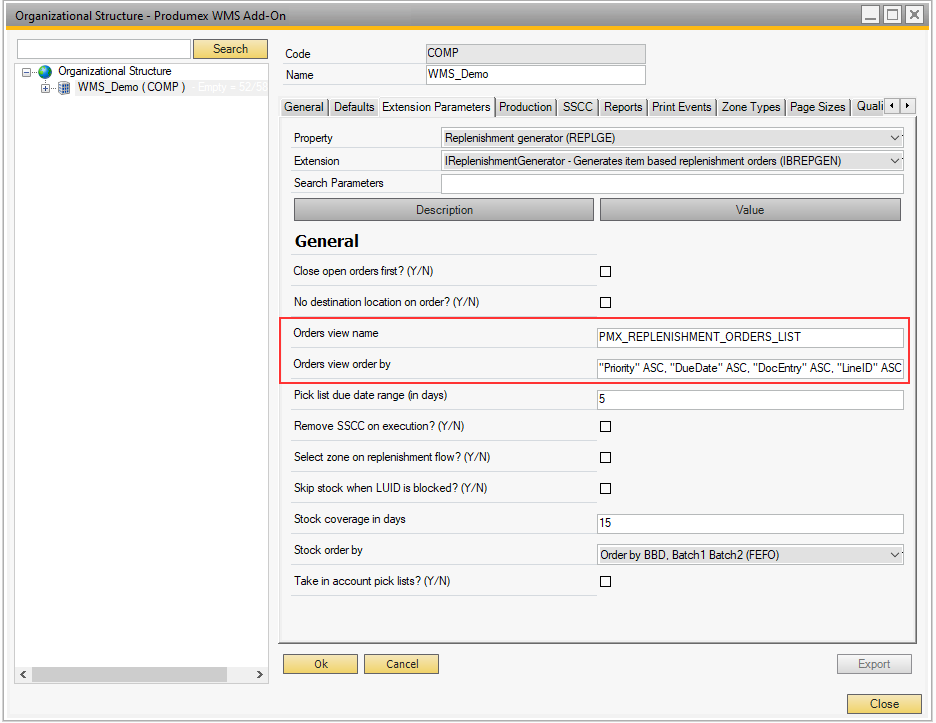 Container Management
Now the Container Management controller offers two new settings so that you can import lines from a CSV file for containers with Purchase type and Sales type:
CSV purchase custom header setting

CSV sales custom header setting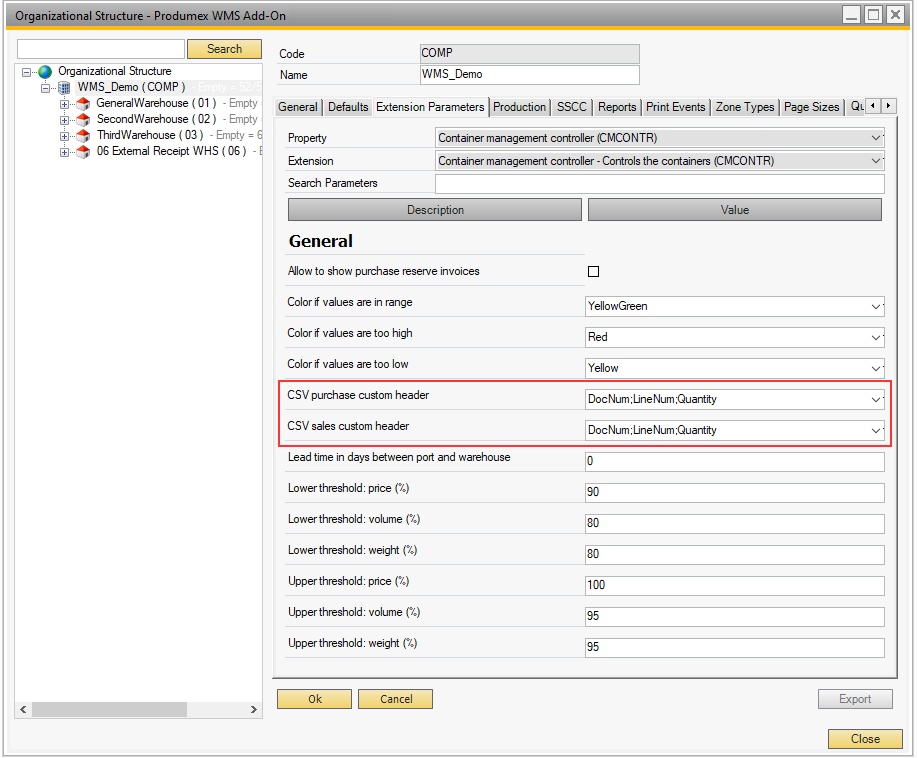 You can import the CSV file on the Container Management screen by clicking Import Lines.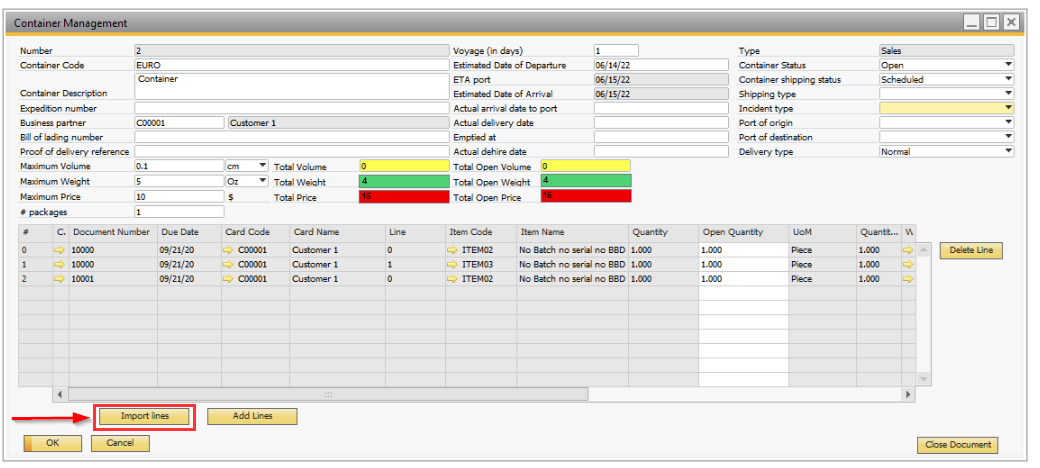 Weight System in Production
Now Produmex WMS offers the new Weight Capture needed during Production setting in the Item Master Data Window.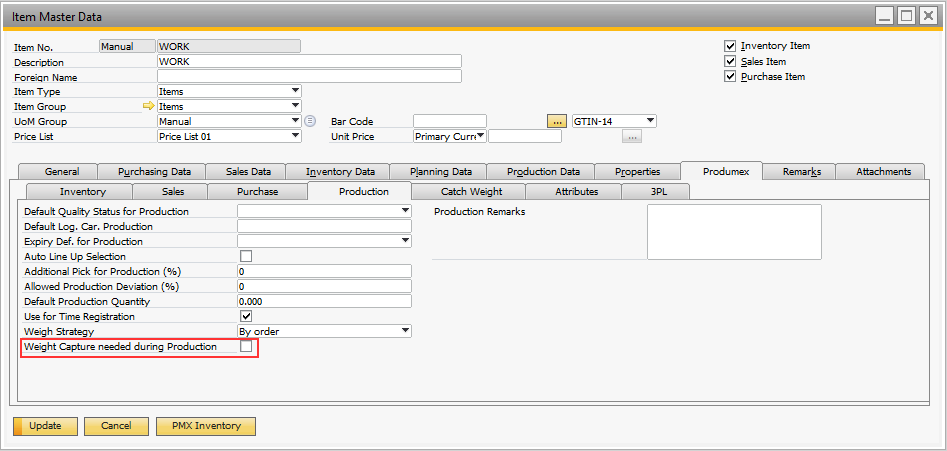 If you use the setting, the product / by-product must be weighed with a scale during the Receipt from Production Flow and the Production Flow on the following screens: