In some cases, there is an SAP bug when you try to select multiple users in the B1 Dashboard "Select Users" form. The error is seen in the screenshot below: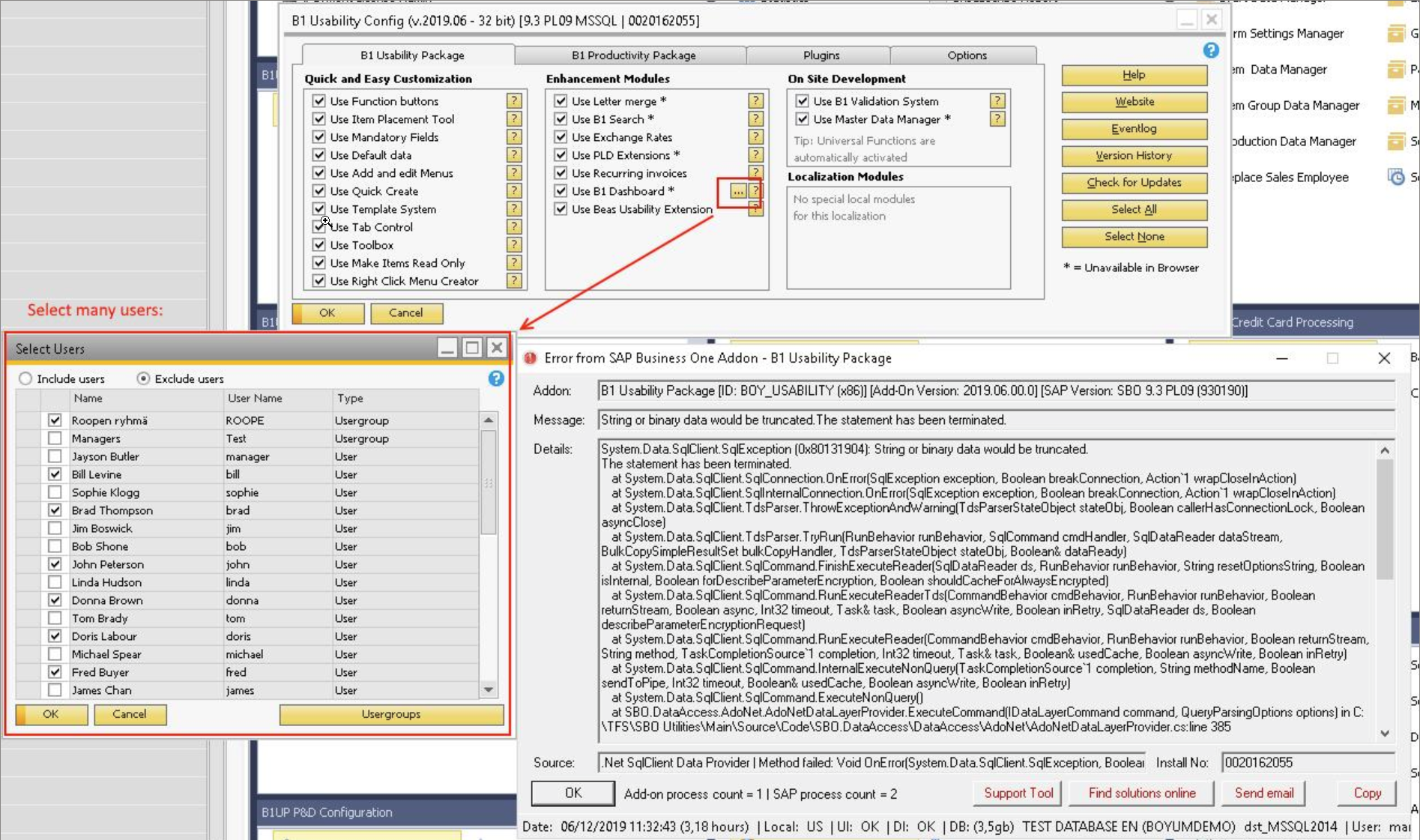 System.Data.SqlClient.SqlException (0x80131904): String or binary data would be truncated.
You can fix this error by deleting the UDF in the "User-Defined Fields - Management" -screen. Please note that other users should be disconnected from the database.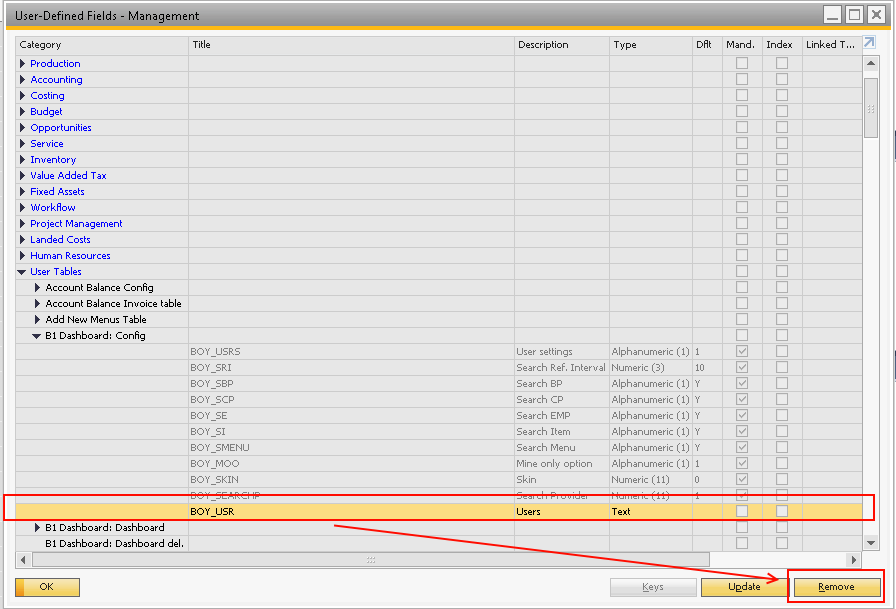 After you've removed the field, restart the add-on and the field will be created properly and the error will not show up anymore.