Sometimes re-installation of a Boyum add-on is needed and commonly requested by our support team. Here's a step by step guide on how to do that.
1. Close the B1 Client
2. Use the re-installation utility found in the b1up download package and remove the lines of the add-ons you want to re-install. Also, tick the box "Remove add-on files". Configurations are stored in the database so those will stay intact.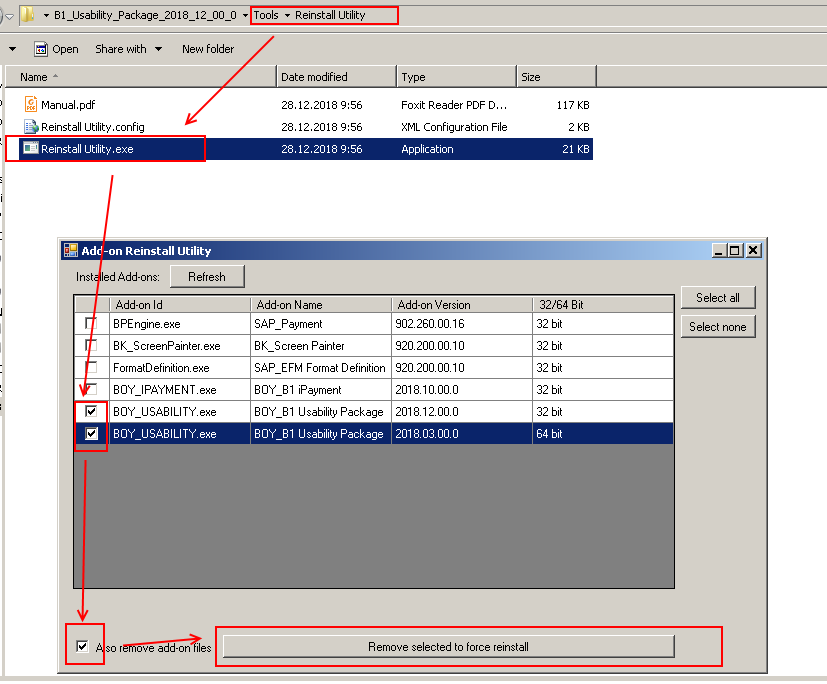 ​
3. Make sure that all 3rd party software is disabled (antivirus, firewall, antimalware, etc.) 
4. Start the B1 Client in "Run as an administrator" and start the install process again