When starting the beas add-on automatically, you receive the error message:
"Systemerror 20 Database command not successfully prepared at line 77 in function of select of object ue_transaktion "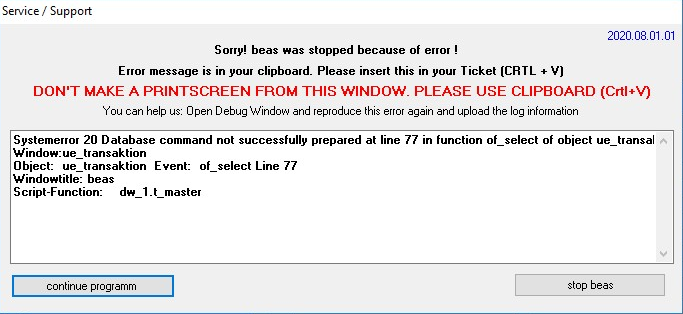 The add-on start will be halted and beas stops connecting to the company.
Search for the beas.ini file. This is normally located in "%ProgramData%\beas". Open the beas.ini file with Administrator rights and add the line shown below at the bottom of the file:
StartDelay=100000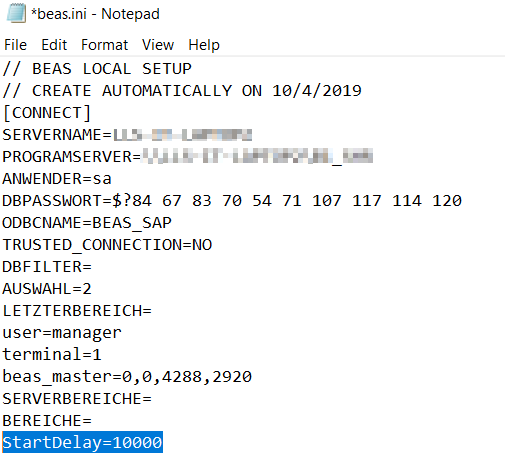 This will delay the automatic start-up of the add-on of an additional 10 seconds.
Please also check this article for more details about beas.ini file:
http://www.beascloud.net/docs/help/online_eng/index.html?beas_ini.htm