The Boyum Portal is where you manage your customers' licenses and partnership with Boyum IT Solutions and also where you access the Partner Resources. We strongly encourage all Boyum partners to create new employees as Boyum Portal users.
Go to My Company > Users and click Create New Admin.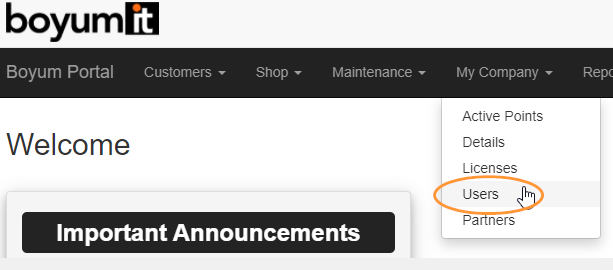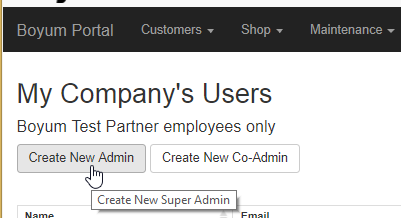 The difference between an Admin and Co-Admin is that for the Co-Admin, you can give restricted access to one or more customers. Admin will allow the new user to see all customers.
Further options:
When browsing the list of portal users, you have the options to edit, delete or send new password for the users:


If you have forgotten your password to the Portal, please request a new one when reaching the Boyum Portal login page. If you haven't got a login yet, please contact a Boyum Portal admin in your company or text sales@boyum-it.com.