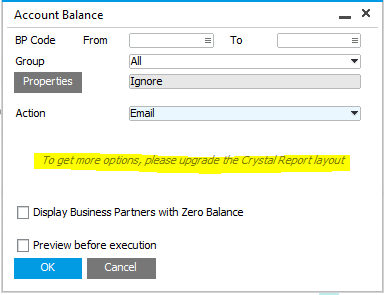 Unfortunately, the Layout for HANA does not support the advanced parameters as we have not been able to make them work due to the limitation in the SQL Query language for HANA.

The Layout only supports the basic parameters.

If the message confuses the users you can hide it with the Item Placement Tool.