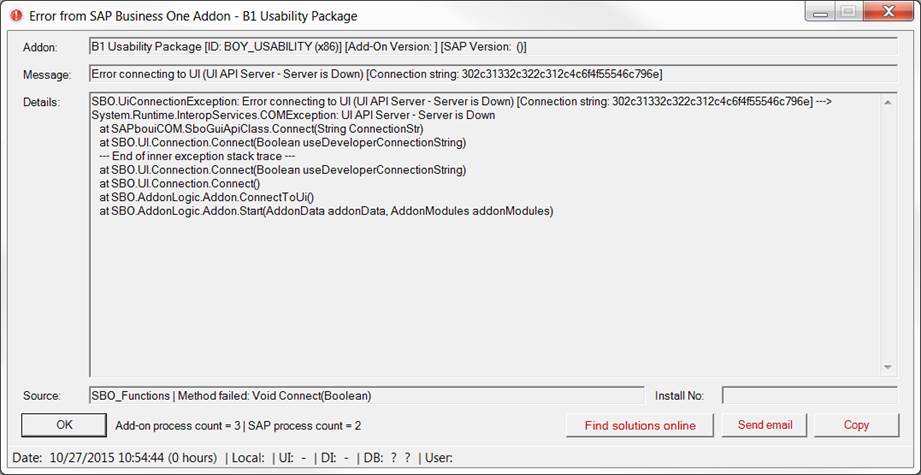 This error normally indicates that an unknown issue has occurred where the SAP UI-API is in an unresponsive state. So far the only solution is to restart the server/machine that the client is running on.
The issue is due to a SAP bug, but they have not been able to track down the specific cause of the issue. If the problem persists, please be in contact with SAP Support.
We unforturnately cannot do anything to help with this issue as the SAP UI-API refuses any new connections.
Upgrading to the latest SAP versions seems to decrease the number of occurences of the bug.