When starting B1UP, you can get the error: Error connecting to UI (Connection - Could not find SBO that match the connection string)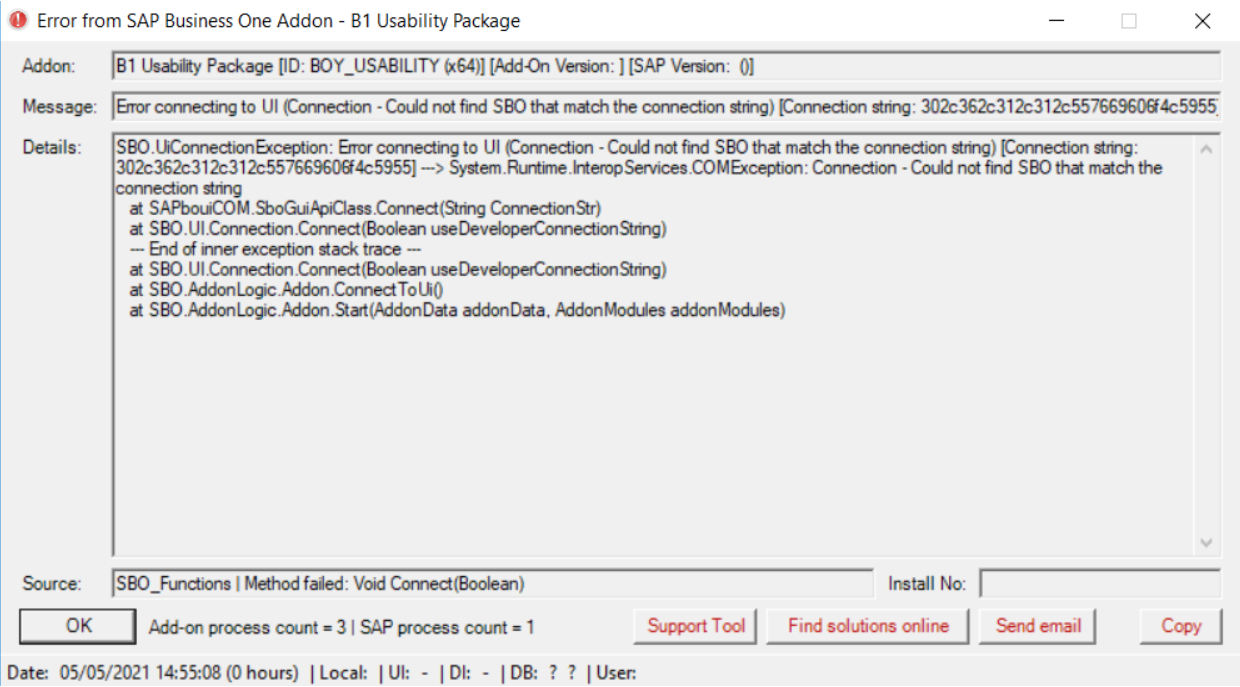 This is a known problem when the SAP B1 UI-API crashes or alternatively doesn't start up at all and our add-on still tries to run.
Usually, re-installation of the SAP client is required to fix this problem. We recommend disabling Windows UAC temporarily for the time of the installation and running the SAP client install package in "Run as administrator"-mode.
This error can also happen if you try to go to the installation folder and run the add-ons executable without having an SAP Business One client running. In general, you should use the SAP Client to run the add-on (Automatically or start via Administration > Add-ons > Add-on Manager).