Article Type: Tips & Tricks
Product AREA: Beas
TOPIC / SYSTEM AREA (Beas): Crystal reports / Printing issues
System Functionality: Print
Scenario description
You want to print your Crystal report to a PDF printer. The current installed Printer for PDF is "Microsoft Print to PDF" and no other PDF printer is available you'll get the following situation:
1. You press the Print-Button and select your report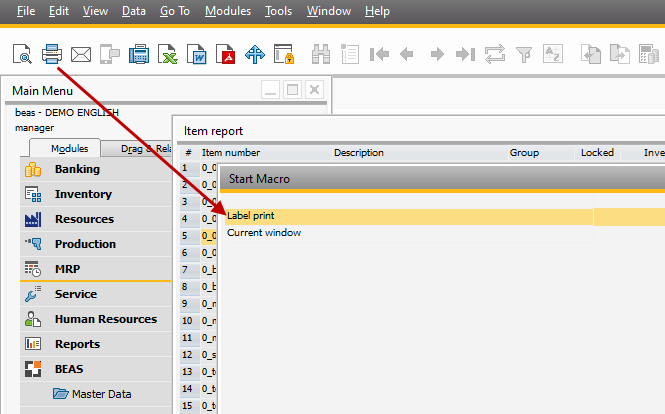 2. Then you do a selection of the printer: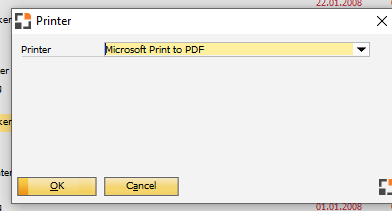 3. A System Window will open to give a name to your created PDF file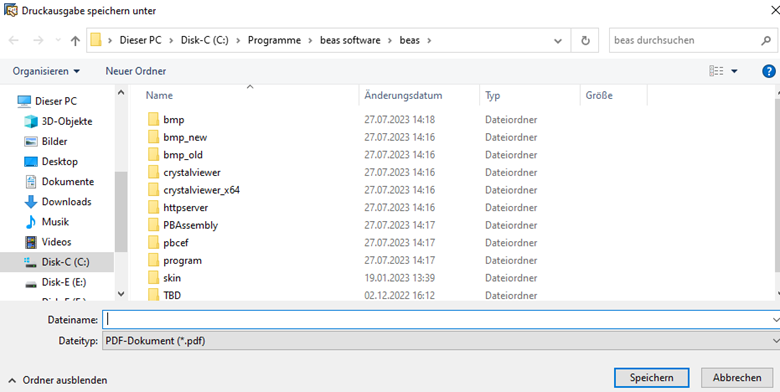 4. SAP/Beas application will stuck and you have to kill this process
Solution
It is a limitation of Beas to Print PDF documents with "Microsoft Print to PDF".
For printing to PDF you have to install an other PDF printer (e.g. PDF Creator, Bullzip PDF)