Log into the Boyum Portal.
Go to the main menu "Shop" and select "Purchase"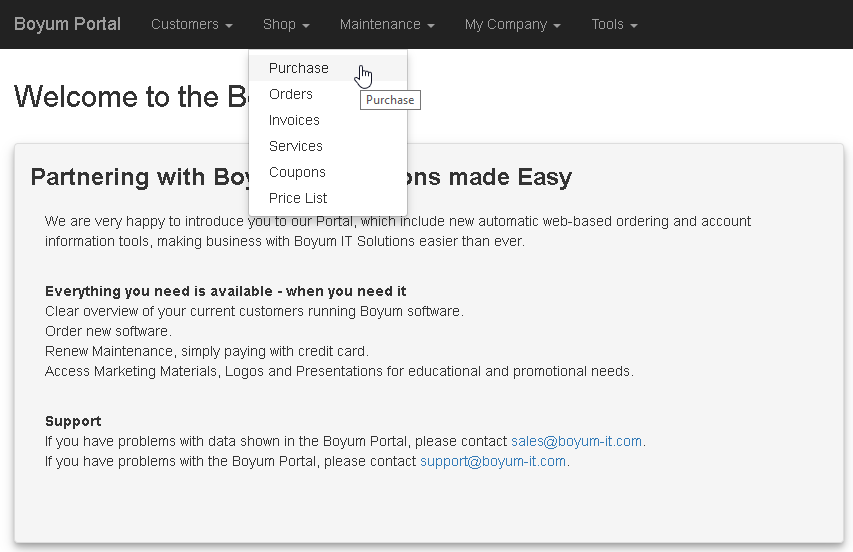 Select the customer under "Select an existing customer" from the drop down menu: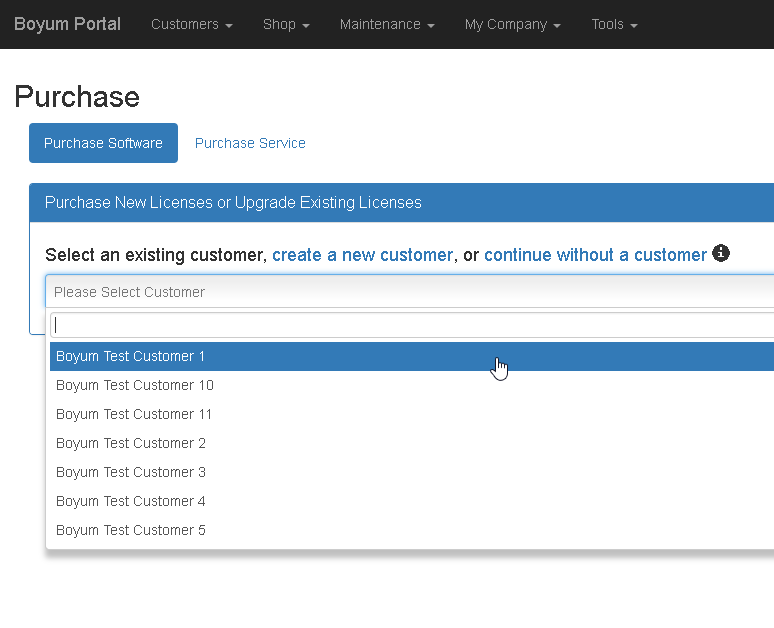 Select product under "Product" from the drop down menu: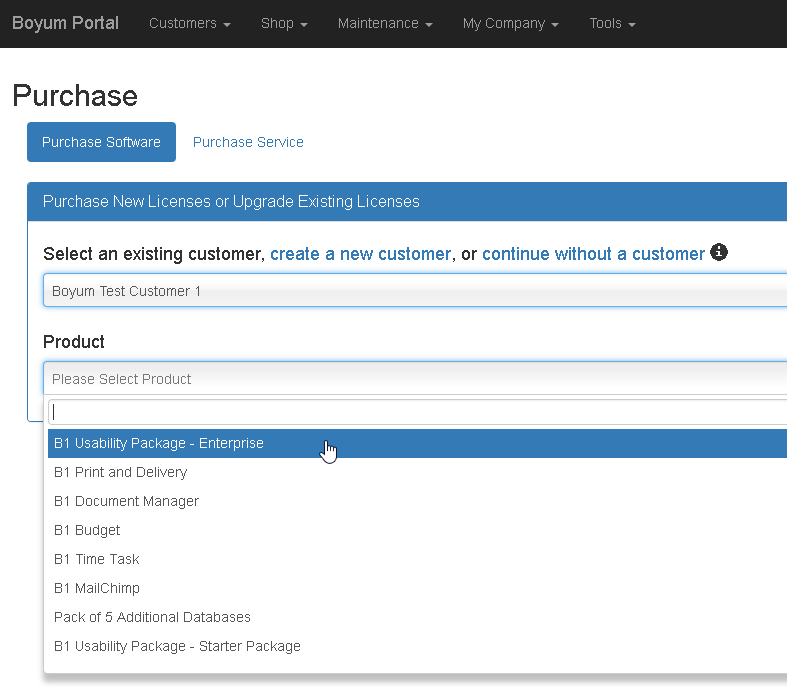 Under "Options", select "Purchase a new license using an existing installation number"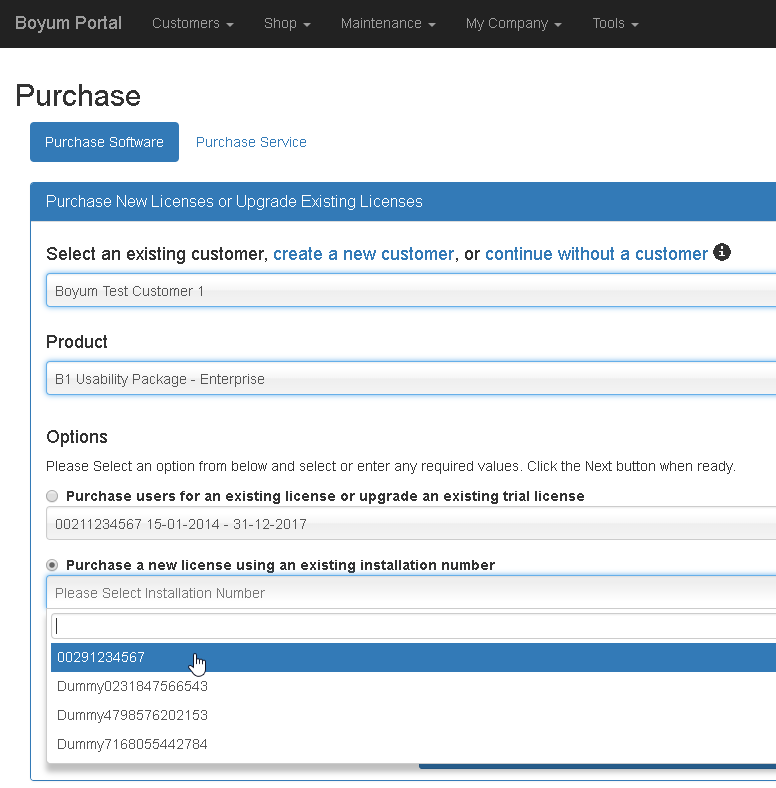 Click "Next"

Select the products from the list by adding to the cart. Use the buttons to add the desired number of users and products. 

3 options to continue the purchase:

- "Add to Cart / Continue for this customer": If you have selected beas and want to add products from the Boyum Pack, iPayment or CRM for Outlook for this customer it's possible to add more products to the purchase.
- "Add to Cart / Continue Shopping": If you wish to add an order for another customer. Please note that each check out will generate one invoice only. If you want one invoice per customer you need to check out the purchase per customer.
- "Add to Cart / Go to Cart": If you are ready to finish the order, press this option.
Payment: 

Once you have selected "Go to Cart", you are transferred to the payment page. Here you select your preferred payment type.

When are the licenses released?
We will release the licenses once we have received payment on our bank account. It's not possible to release licenses that have not been paid yet or on behalf on a forwarded proof of payment.
If paying online, the licenses will be released immediately. 
Please text sales@boyum-it.com if you have any questions in regards to "Purchase".